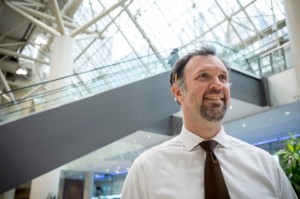 At one time, building as many homes or units as possible, as cheaply as possible, seemed to be the way to create affordable housing. Yet as with most things, you get what you pay for. History has shown that it's better to look at costs over a building's life cycle rather than just the cost to build.
Developers like Hamilton-based Indwell believe that spending money up front to create energy-efficient buildings is the smart way to build affordable housing.
An energy-efficient building ensures tenants are comfortable and can afford their utilities. The developer and property manager also face reasonable utility, repair and maintenance costs.
"It's actually quite doable to reduce energy use and get a better building," says Graham Cubitt, Indwell's Director of Projects and Development. "Building to Passive House standards isn't without challenges, but it's not onerous. And it's so meaningful to be able to provide high-quality homes for people who have experienced homelessness or unstable housing."
Canada Mortgage and Housing Corporation asked me to write a piece for their Developers and Affordable Housing Series about Indwell's work. Download/view the result in this PDF.