You're a busy internal communication professional in a small department, with little time to do the writing required for many of your projects. Or, you run a creative agency but have no writer on staff.
If only you had a trusted writer on speed-dial.
That's me. Once upon a time, I was in your shoes. After several reorganizations and cuts, I had little time to do the part of my job I loved the most – writing – and no budget to hire help. Add two small boys, a horrendous commute and a husband who travelled, and something had to give.
After a year of agonizing, I resigned and started my own business, Get It Write.
Today, communication professionals and creative agencies turn to me for writing to back up their own small departments. As one of my clients said, "It's nice to have such a great resource for my small team."
Although I am basically shy, my secret weapon is a red power jacket, which originally made it less obvious when I blushed. You'll see my red jacket when I'm out networking or meeting clients, thus the "Red Jacket Diaries."
Is there a happily ever after? Oh, yes. I love what I do and have terrific clients who value good writing. I have flexibility, choice and more control over my day. I was able to be the kind of Mom I wanted to be as my sons were growing up. Bonus: We got a black Lab, Jake, who was my faithful office companion for nearly 14 years.
Could a helping hand lead to your own happily-ever-after? Let's talk about how we can make it work. Or, get to know me better first by signing up for my newsletter or following my blog.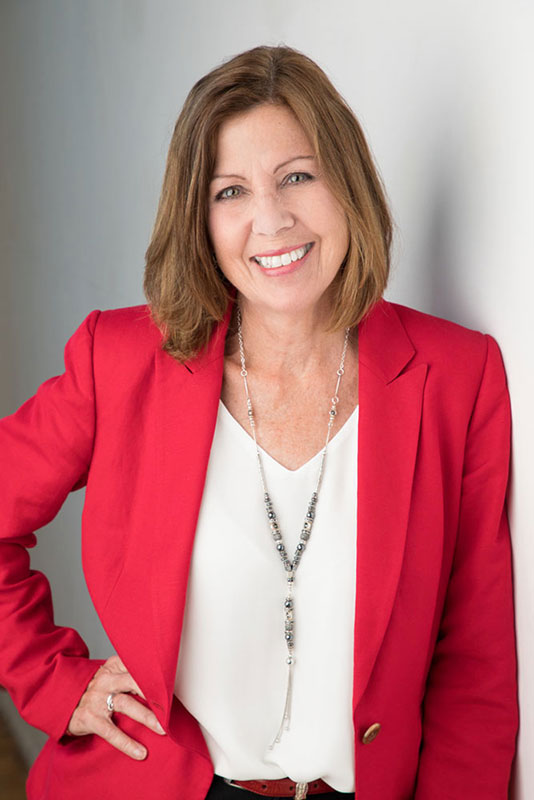 "Sue is one of those wonderful people you know you can count on as a superb writer, efficient organizer of projects and events, amazing connector of people, and all-around excellent communicator. There's a good reason why she has a long track record of success: she's smart, very capable, and gets the job done without drama or fuss."
Nerd out with wordnerdery
Sign up for my monthly newsletter, which talks about writing, words, ways to reach readers and other wordnerdery.
Work with me
Let's chat about how I can take some pressure off your day, let you cross items off your "to do" list and help keep your communications on track.