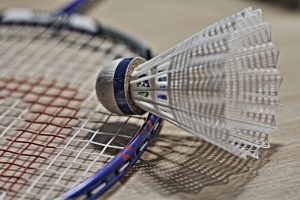 Writing in an interesting, funny, thoughtful, expressive way helps your reader (or listener) clearly understand your point.
Here are some recent examples I've run across:
"By yearend, investors of all stripes were bloodied and confused, much as if they were small birds that had strayed into a badminton game." – Warren Buffet in his 2008 annual report message for Berkshire Hathaway Inc.
When networking, "you've got to jiggle all the doorknobs." – a comment in an online post
"In recent years, celebrity hasn't just come down off its pedestal. It's barged into your house. It has emptied the liquor cabinet, commandeered the couch and spent all afternoon whining about the difficulties of the artist's life." – writer Cathal Kelly in the Toronto Star
"It was exhausting, like climbing into a clothes dryer for a ride." – writer Ian Brown
What expressive language have you seen?
Image by Tabble from Pixabay.com.