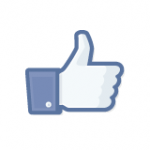 It's easy to understand why businesses want to be on Facebook. There are more than 500 million Facebook users, and half of them are logged in on any given day (thanks, DigitalBuzz, for the stats).
But the funny thing is that people don't really want to get cosy with you on Facebook. Sure, they'll temporarily "like" you to enter a contest or gain access to something you're holding back, but that doesn't mean they want to see frequent updates from you.
Via Ragan, I found four infographics that summarize the results of a paper called, "How Millennials Are Interacting With Organizations on Facebook." It reveals that although 86 per cent of the Millennials surveyed visit Facebook every day, 69 per cent rarely or never visit fan pages. You can temporarily buy a "like" with discounts, products samples or contest entries, but prepare to say goodbye if you're just trying to sell something. And if you aren't trying to sell something, what are you doing?
I'll admit to giving away a few "likes" myself, but these days, when clicking on some kind of offer takes me to a Facebook page and an invite to "like" it, I make a hasty exit. I'm starting to find that being on Facebook is like being on Twitter. Noisy. Crowded. Harder to see my friends. Sure, I can go to my list of specific friends or family to see what they're up to, but it's getting more difficult. A quick look at the stream of updates is just as likely to have a link to articles and blog posts or brand updates.
Marketers, I'm not sure what the answer is. I'm sure you're trying to work it out, too. But for now, you're driving me away from Facebook rather than pulling me towards your brand.