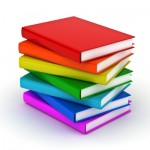 Especially given my last post, it's time for another roundup of funny, interesting or just plain silly items found online, this time related to books:
Are you a book lover? What funny or interesting items have you found related to books?
Image: Stack of books by "Master Isolated Images" and FreeDigitalPhotos.net.