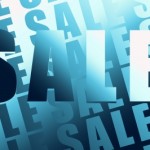 The more advertising gets in our face, the more we tune it out. Instead, 70% of us apparently turn to our friends, the people in our networks and our own online research to learn more about a product or service that interests us.
What does that mean for those of us who are entrepreneurs? It means showing that we have the desired expertise with informative content. The newest buzzword: content marketing.
At the September meeting of my local independents group, the Halton-Peel Communications Association, my colleague Carl Friesen said this content could include print and online articles, SlideShare presentations, e-books and printed books. It could be as simple as a quick infographic or a more complex, well-researched white paper. It could be audio (podcasts) or video.
Carl told the group that effective content appeals to one or both of two main motivators:
Fear: Show that there's a real problem and how to solve it.
Greed: Show that there's an opportunity they are missing and how they can seize it.
Whatever the form your content takes, it should show you're aware of the situation and know just how to advise people how to react and change to avoid harm or gain a benefit. Carl reminded the group that any content you create must be relevant to the prospective client — and so good that they would almost pay for it, even though you are giving it away.
Among the types of content Carl suggested are "how-to" pieces that show the steps to achieve a desired outcome, or a list of success factors; "how-to-work-with" pieces on how to get the best results and/or save money working with someone; and case studies that describe a situation, steps taken to solve issues, problems overcome, lessons learned and the results.
A few days after Carl's presentation, I ran across an Inc. article that underlines the value of content. It pointed out that last year, consumers considered 10 pieces of content before making a purchase. In a presentation to Content Marketing World, speaker Jon Wuebben also described how to measure your efforts, using these six "magic metrics" to measure your efforts:
Consumption: Downloads or views of your page or video
Sharing: Likes, shares, tweets, pins, etc.
Lead generation: Subscriptions, comments, form completion
Sales: Online and offline sales prompted by your content
Thought leadership: Requests to speak or guest blog
Loyalty: Referrals and word of mouth.
Are you using content marketing? What's the most effective content you've seen? And do you really look at 10 pieces of content before YOU make a purchase?
Image by Michal Marcol and FreeDigitalPhotos.net.