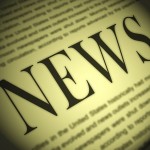 Do you work with email distributors?
Among my volunteer jobs these days is communication for two groups for independents, IABC's Professional Independent Communicators and the Communicators Connection (formerly Halton-Peel Communications Association).
So I find myself immersed in two member e-newsletters at the same time I'm working on my own, navigating three different email creators — Constant Contact, iContact and MailChimp. (For the record, they have a lot of similarities, although Constant Contact is a paid account and the others are free; but MailChimp has by far the best sense of humour!)
Why a newsletter? Both groups hold regular meetings, but only a small number of members actually get together in person. Feedback tells us that the monthly newsletter helps people feel connected and part of something bigger.
If you're interested in the kind of content I include in my association newsletters, you'll find 13 ideas in the January issue of  my own newsletter, Wordnerdery. Not on the mailing list yet? Check out back issues or sign up now! 
News image: Stuart Miles and FreeDigitalPhotos.net.