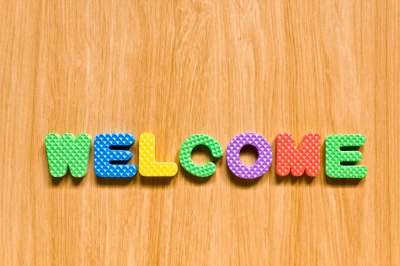 Visitors to your website are either on a mission to find information or they want to be entertained. Either way, it's your job to make the site welcoming and easy to navigate.
"Usability is the term for the art of making a site easy to use," Andrea Dubravsky of ADWebcom told a recent meeting of the Communicators Connection. "Your visitors are basically saying, 'Don't make me think.' Each time you make people stop and think, you risk losing them."
A successful website starts with some thought in three areas:
Decide your website's purpose. Is it to generate leads? Establish credibility and trust? Show off your online portfolio?
Determine your audience. Who are the people or companies or industries you want to attract? What positions do your target visitors hold? How do they make decisions?
Think about how much effort you want to put into the site. Will you blog, and if so, how often? Will you have a news section, case studies, videos?
Here are some of Andrea's tips for helping design and content set your website up for success:
DESIGN/USABILITY
74 per cent of visitors leave websites that look outdated or unprofessional, so you can't afford a poor design.
Design isn't just a pretty face. It makes information easy to find.
Your website doesn't have to be fancy, but it should look neat, with nice typography and useful icons.
Conventional structure is your friend! For easy navigation, have the main menu across the top of the page or down the left side so it is always visible from any page.
Always include a "home" button as well as the default top-left logo that takes you to the home page.
Use headings, subheadings and bullets to allow for scanning, and remember, "White space is your friend."
Search Engine Optimization (SEO) (if any of these are confusing, consult an expert!)
Look at SEO as a tool to help you build your brand online.
Set up a content management system. Like a closet with shelves and drawers, this helps organize your content and make it easy to find.
Use HTML code for headings (H1, H2, H3), meta descriptions, keywords and alt text for images.
Use long-tail and niche keywords (longer and more specific terms that draw less traffic but more focused potential buyers).
Use social media and content marketing to naturally build links to your site.
CONTENT
Write to reflect what's in it for the visitor, not you.
Is the content relevant to your audience?
Treat every page like a landing page. What do you expect the visitor to do?
How will the content help you (generate leads, for instance)?
A call to action is essential. Tell people what you want them to do — call, download a white paper, visit a particular page, sign up for a newsletter.
The home page should show who the company is, what it does and where the visitor should go next.
Were you at the session? What advice stood out for you? Share your thoughts in the comments below. And if you'd like to learn more about Andrea's services, visit her website.
Related links:
Accessibility guidelines improve anyone's experience with a website
How good is your website at helping people buy from you? This post recaps a talk and has a long list of helpful resources.
Some thoughts from Technorati and HubSpot on how blogging helps create traffic for your website.
Image: Welcome sign by Lavoview and FreeDigitalPhotos.net.