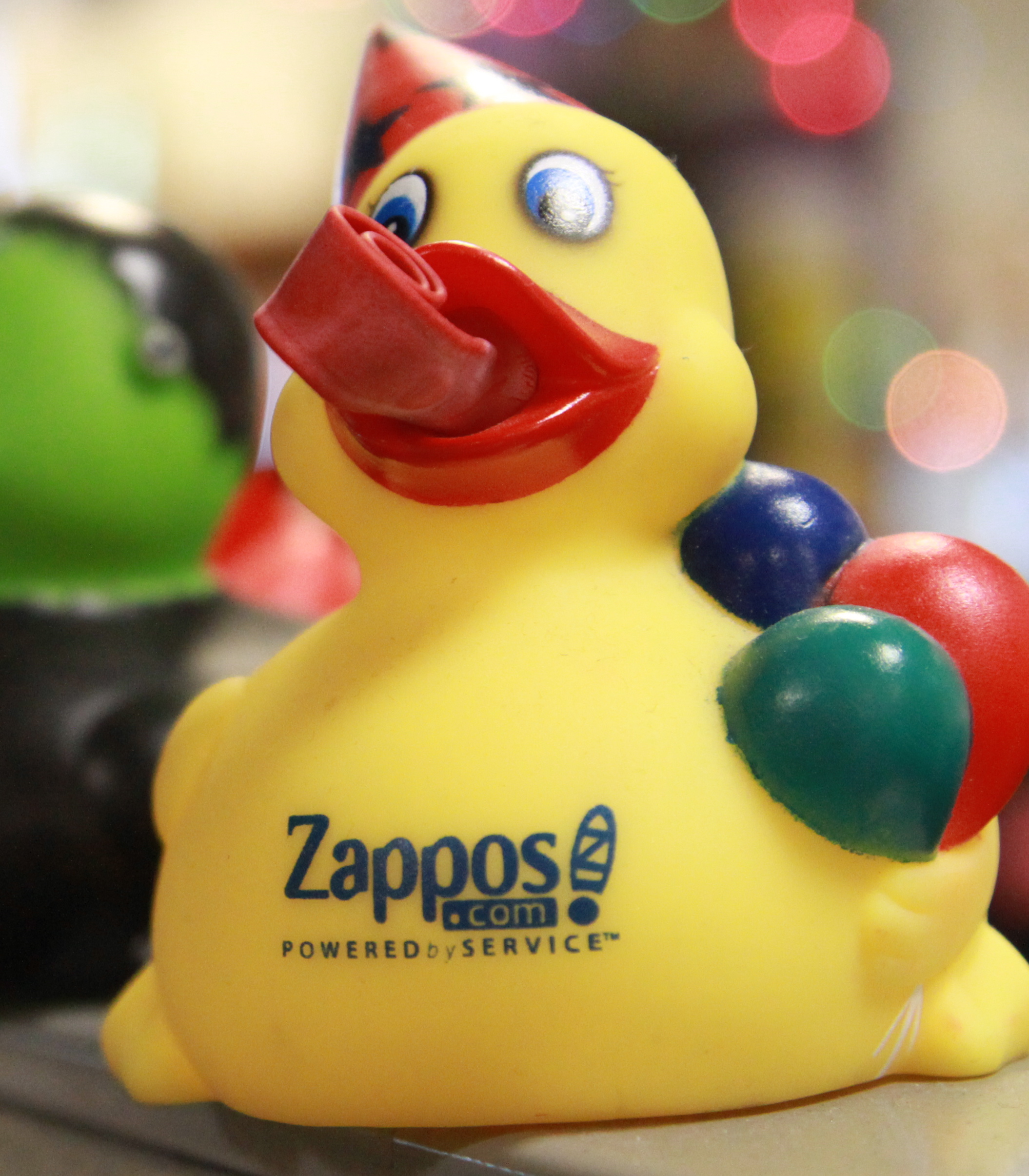 Anything worth doing is worth doing with WOW. So says online retailer Zappos, which for years has been a name synonymous for great customer service.
At least, that's what I had heard. I hadn't experienced it myself because Zappos no longer ships to Canada (after a brief trial where they discovered how painful cross-border shopping can be). So the workaround for Canadians is you need a friend/address in the States to accept your parcel, and of course declare it when bringing it across the border.
After recently trying the ship-to-a-friend option, I'm wowed.
The dress I ordered had free shipping. The price was reasonable. Delivery was fast. When, sadly, the dress looked less dazzling on me than on the model (go figure), Zappos made it easy to return. I was allowed up to a full year to send it back, and return shipping was also free.
But as a word person, what I enjoyed most was the warm, friendly language and the sense of humour evident in every exchange:
They sign their messages with "XOXO" and "With Love, The Zappos Customer Loyalty Team."
Each message includes one of the Zappos Family Core Values, such as "Create fun and a little weirdness" and "Build a positive team and family spirit."
When I followed the instructions to request a return code, the reply was this: "Aw nuts! We're sorry that didn't work out, but we'll try to make the return process super easy." (It was.)
Once the return made it back, they told me: "We wanted to let you know that your return is back safe and sound in our warehouse. That trip over the river and through the woods to grandmother's house went smoothly."
My online pal Leslie O'Flahavan spends a lot of time helping customer service organizations write great email to customers, and create great chat scripts. Zappos does exactly what Leslie suggests in a post listing tips for creating email/chat templates:
Use lots of pronouns (I, we, you)
Loosen up your grammar
Use plain language, not legalese.
Give Zappos points for monitoring social media, too. When I tweeted about the experience, they were quick to respond:
@SueHorner Why, thank you Sue! We appreciate you allowing us to put a little Zappos in your day! 😉

— Zappos (@zappos) April 10, 2015
Do you have a great customer service story, with Zappos or someone else? How about a dismal customer DISservice story? Please share in the comments.
Image: The Zappos duck reflects the company's culture of fun and customer service.