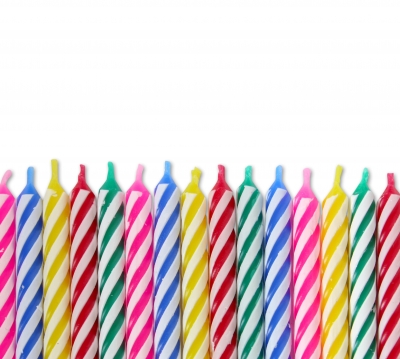 When you were a kid, you probably loved birthdays. Cake and presents and being king or queen for the day made you feel special, didn't they?
These days, when you hand over your birth date to marketers, they have a chance to make you feel special, too. Of course, they're hoping that warm and fuzzy feeling will translate into revenue. As marketing expert Heidi Cohen says, "What's important is getting your customers engaged while providing them with an incentive to shop from you."
Having recently celebrated my birthday, I have two suggestions to do birthday wishes right:
1.  Give something of value
Value: A local restaurant emailed me to say happy birthday, and included a QR code to give me $10 off a purchase of $30. The coupon is good for more than a month, so I have a chance to use it.
No real value: My dentist mailed me a birthday card. He could have saved the stamp, and emailed me the same greetings. Better yet, if he's going to use the mail, why not send me a coupon for dental floss or a toothbrush?
2.  Keep the love going through the entire chain of events.
Love: A women's store emailed a coupon to save 25 per cent on my purchase, good for several weeks. I went to the store and tried on lots of clothing, but found just one item to buy. It was already on sale and my discount made it an even better buy, and the store employee smiled and wished me a belated happy birthday.
No love: I'm on the mailing list for a gift store, which sent a birthday email that included a coupon to save the 13 per cent tax on a purchase. Problem 1, the discount didn't apply to the only large-ticket item I might have bought, so I ended up spending just $15 on a small gift. Problem 2, the store employee looked annoyed that I was using the coupon in the first place, let alone on such a small item. Problem 3, she didn't mention my birthday or my status as a repeat customer, leaving me wondering why they bothered.
Well, it's the thought that counts, right? Just make sure the thought is thoughtful.
Have you received any special birthday marketing messages or gifts? Please share in the comments. Name names, if you like!
Photo credit: Rawich and FreeDigitalPhotos.net.