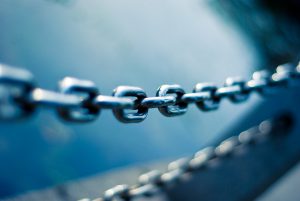 There's so much interesting and helpful information online, but social media channels are hectic. What are the chances you'll be on Twitter or LinkedIn or whatever specific channel at the specific time someone shares that terrific post? Pretty slim.
So, here are some of the posts I've shared, in case you missed them in that brief moment you were looking at a funny dog video or the latest celebrity gossip. (I'm not judging!) These links are all about writing:
This never gets old: Pixar's 22 guidelines for telling a great story, like finish your story and do better next time. Originally shared by animation artist Emma Coats.
Four tips for better headlines, like finding what's in it for the reader, by Allison Carter.
"Even IKEA tells you to read all the instructions and count all the parts before you try to assemble that bookcase." Nieman Storyboard editor Jacqui Banaszynski gets a reminder that you can't write what you don't know.
"If I'm starting to skim, I know it's boring" and other writing commentary and advice, aka "Bennetisms," from the late New Yorker editor John Bennet. Love the banana rule ("It's never 'the elongated yellow fruit'").
3 steps to writing better, easier and faster: Prewrite (research, prep, angle , structure), freewrite and rewrite, says Ann Wylie.
4 keys to make sure your messages get through, like expand your meaning with examples; by Dianna Booher.
"No one is obliged to read your work. Thus, if you make your writing easy to read, rather than challenging or intimidating, more people are likely to read it." Daphne Gray-Grant on sentence length.
Remember that being an expert is a weakness, not a strength, when it comes to explaining a tricky concept; these and more tips for better business copy by Clare Lynch.
Sure, #AI can do a writer's mundane, repetitive work. Ann Handley points out what a difference a good writer can make with a look at the subtitles on Stranger Things.
Did any of these tips speak to you? Do you enjoy these roundups? Did many of the links, as suspected, flash by without being seen the first time I posted them? Let me know in the comments!
"Link" photo by JJ Ying on Unsplash. ICYMI is In case you missed it.

Related reading:
Links from June, including 15 weak adjectives to delete, 7 tools for writers and 5 accessibility ideas
Links from April, including word choice, writing tips and advice for introverts
Links from March, including readability, diversity and a big proofreading fail