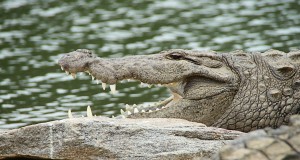 "Your website is a beast you must constantly feed," writer and search engine optimization (SEO) specialist Marnie Hughes told a group of entrepreneurs this week. That means constantly updating your site with blog posts, news or other content to help reach your objective: landing on page one of search results.
After 10+ years of studying SEO, Marnie is confident in saying, "There's no magic bullet to get attention. You can't set it and forget it."
The underlying assumption for SEO is that your website is mobile friendly and easy to navigate. From that solid foundation, use these two strategies to help Google and other search engines see you as relevant:
1. On-site strategies
Create great content, such as regular blog posts. Even if the topic is not original, your perspective and your voice are. Asked how often we should blog, Marnie joked, "How long is a piece of string?" before saying that once a week or a few times a month are fine.
Create links between pages on your site. A blog post might include links to other related posts that will help keep readers on your site and show your value to search engines.
Use keywords/phrases. Consider how someone might search for what you offer and include "definers," such as "leather shoes" rather than just "shoes." Use keyword search tools such as Google AdWords or Moz. Don't just throw the words in as many times as possible, though; write for humans and add keywords in realistic places. Include keywords in your headline and the URL of your post.
2. Off-site strategies (or as Marnie called them, "the pulse of SEO")
Share your epic content using social media. Don't try to be everywhere, but focus on the places where your customers are.
Use social bookmarking. Submit your posts to places like StumbleUpon, Reddit and Digg, where people vote on the popularity of content.
Guest post. Bloggers always need content and most are receptive to others writing a guest post for them. Ask!
Visit forums. If you're the person with answers on a forum, you'll get lots of traffic and a boost to your status as an expert.
Visit information sites such as Quora. Search for your topic and see if you can answer any questions. Like forums, these are places where you can establish your expertise.
Buy paid ads. Banner ads may be appropriate if you have a course or other product to sell. Pay-per-click ads may be useful but expensive. (My colleague Jeff Bowden suggests setting a maximum budget and seeing how the ads perform before you invest further.)
Asked about keyword research, Marnie said the easiest way is to enter the word into the search field; Google will list the most common terms. Or, search for "free keyword suggestion tool" to find tools to use.
Learn more about Marnie on her website, Communication Artistry.
Related reading:
Good design and clear, simple writing are good for SEO and accessibility
HubSpot lists 18 SEO myths to leave behind in 2017
Moz looks at 8 old school SEO practices that are no longer effective (from 2016)
Writer Linda Dessau describes how to add blog post links that get results