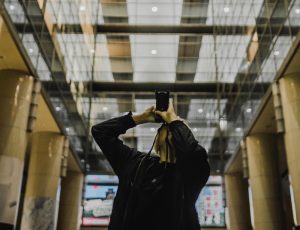 Having been on the outside of company employee communication for many years, I've recently gone looking for the current "inside" view.
The May issue of my newsletter, Wordnerdery, starts a series where I report the results, starting with one perspective on the role of e-newsletters. In this issue, Bananatag's Kyla Sims, Content Writer, answers my questions about how and why their clients use e-newsletters, recommendations and what other channels are being used.
If you'd like to share an opinion or an inside view – what channels your company uses, which are most effective, the best way to reach younger generations and non-desk employees and so on – please do so in the comments or let's set up a time to talk. Thanks!
Wordnerdery is a quick read about words, effective/expressive writing, newsletters and more. Are you a subscriber yet? If yes, thanks for reading! If not, you can sign up right now. In keeping with Canada's anti-spam laws and just plain good manners, you can easily unsubscribe any time.