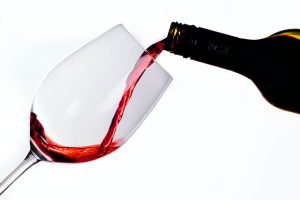 A compliment is a small thing, often casually given, but don't underestimate the lift it can give the recipient.
It's been a stressful week (which explains the lack of posts), and in such situations a fine remedy is to collapse in a comfy chair with a glass of red wine at the end of the day. Unfortunately, I'm taking an antibiotic that apparently reacts forcefully with alcohol, even the minute quantities that might be in cough medicine. Warned that I could be violently ill or have an extreme headache, I haven't wanted to test the reaction. But I miss that glass of wine.
So I was pleased that two small compliments came my way this week.
1. A potential client had asked me to quote on some work. One piece was right up my alley, but for the other I would have to subcontract to someone else. So I told her I could quote on one part but she should really hire a different expert for another piece of it. She would have been OK with a subcontracting situation, but she said "I appreciate your honesty."
2. A former colleague and sometimes client asked me if I could write a small fact sheet and edit some newsletter copy. The first compliment was that I didn't have to quote up front; he trusted me to charge a reasonable amount. The second compliment came when I asked about the audience; "You always ask the right questions," he said.
See, they were small. I was still happy to get them.
Photo by Apolo Photographer on Unsplash.