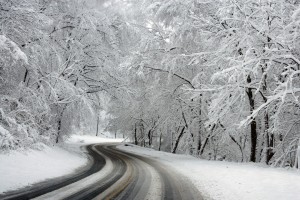 Poets and musicians have a way with words.
The snow falling as I write this brings to mind my favourite Robert Frost poem, Stopping By Woods on a Snowy Evening ("He will not see me stopping here to watch his woods fill up with snow") and Canadian folk singer Gordon Lightfoot's Song for a Winter's Night ("the morning light steals across my windowpane / where webs of snow are driftin'").
My husband and I went recently saw another Canadian legend, the Cowboy Junkies. They're billed as country/alternative rock but they really don't fit any one category. The show repeated all the songs from perhaps their best known album, the Trinity Sessions, which was recorded live on one microphone at a church in downtown Toronto 20 years ago.
As lead singer Margo Timmins admitted, they don't generally do happy songs; mournful is a pretty common description! They do have at least one upbeat song (sadly, they didn't play it): the Anniversary Song. A line I particularly love is this:
Have you ever seen a sight as beautiful / as a face in a crowd of people / that lights up just for you?
What song lyrics speak to you?
Image: Skeeze on Pixabay.