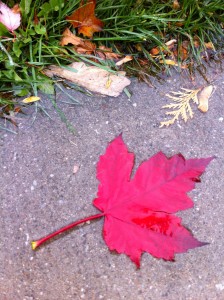 I helped a friend bottle wine the other day, after which we were lured over to the nearby "fresh cut fries" stand. I had never had poutine, that fries/gravy/cheese curd snack people rave about, so that's what we had. (It was OK, but really, I prefer just fries, with lots of salt and maybe a little ketchup or vinegar.)
While talking about other uniquely Canadian treats, we touched on Beavertails. She had convinced a friend these were actually a piece of our national animal. They aren't; they are like warm, fragrant, flat doughnuts, the perfect thing to have after skating the Rideau Canal in Ottawa.
Both poutine and Beavertails (and Canadian spelling) make it to Homemakers.com's list of 100 favourite Canadian things. See which ones make it to your own list.
Happy Canada Day!