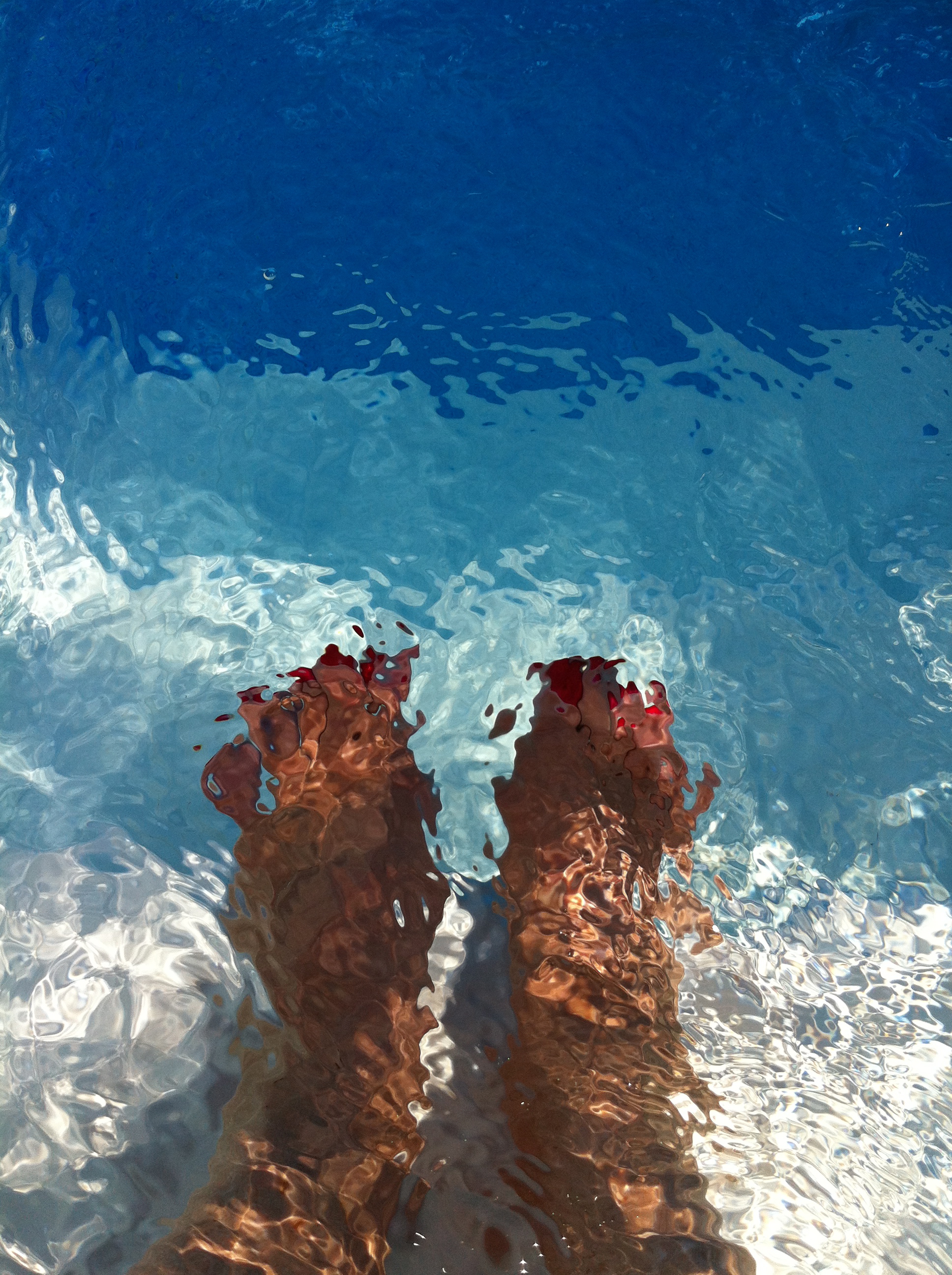 All summer, I kept working away on hot days, even with a pool coolly beckoning.
"I'll finish this project now and swim late in the day," I told myself.
I can't tell you how many times a glorious sunny day turned dark as rain swept in about 4 p.m., just about the time I was going to take that promised swim.
So today, with the air around 28 Celsius (high 80s F) and the sun shining, I came home from walking my dog and looked at that pool. Off came the solar blanket and in I went. It was heavenly. I'm back at my desk with renewed energy.
The clouds are rolling in although it isn't supposed to rain today.