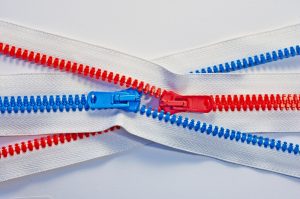 I just love finding words eloquently or imaginatively written for the enjoyment of readers. No coincidence, such writing also helps readers visualize what you're explaining. Here are more examples spotted recently, with my fave parts in bold:
"An earthquake will unzipper a fault at two miles per second." – National Geographic
"[Sea lions are] a cross between sea slugs and sumo wrestlers." – Hidden San Francisco & Northern California, by Ray Riegert
"[Extroverts] are as inscrutable as puppy dogs…They listen for a moment and then go back to barking and yipping." –  Jonathan Rauch's "Caring for Your Introvert" in The Atlantic
"The differences between Web browsing platforms are like the differences between Indian and African elephants, not like those between crabs and eagles. In contrast, email newsletters must contend with platform diversity that is much more like the biodiversity of the Cretaceous Period (before the comet hit)." – Jakob Nielsen in the executive summary of his email newsletter usability study.
What examples of expressive writing have YOU seen? Please share in the comments.
Zipper photo by Tomas Sobek on Unsplash.