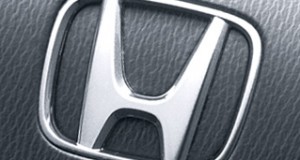 My short career in car sales has ended, and thank goodness for that.
As my Honda CR-V's 10th birthday approached, I planned to buy a new car. I did my research, checking specs and prices online, and narrowed my choice to a couple of cars that offered good mileage, good performance, good looks and were made in Canada. One model got eliminated when I found out it's only available as an automatic; I like to drive a standard. Two potentials weren't made in Canada. Another model was great, except for a blind spot that showed up during the test drive.
I ended up buying a Honda Civic, Canada's top-selling passenger car for the past 11 years.
When it came time to negotiate price, the sales rep told me the dealership would not offer me much for a trade-in, and recommended I sell my old car privately. With previous cars, I always traded in the old when I got the new, but I went with his suggestion.
Having sold the old car last week after two months, here is what I learned:
I need the clean break of a trade-in. Don't laugh, but having the CR-V and the Civic together prevented me from bonding with the new car. Over 10 years, I had spent a lot of time with the CR-V. My sons had grown to be young men while we had it, and learned to drive in it. It carried just about anything, and it had been a great little car. What was I doing getting rid of it?
It's hard to negotiate objectively when you have personal involvement. Because I was so fond of the CR-V, it was hard to say objectively, "Here's what it's worth." And because I took the low-key route of simply putting a "For Sale" sign in the back window, the people who ended up putting in offers lived in the neighbourhood. It was hard not to feel a personal connection to them, too, and empathize with their situation.
Putting a sign in the car's window is surprisingly effective. People who drove by my house called to ask about it. The newspaper carrier asked about it. When I was filling it with gas, the cashier asked about it. Of course, the fact that the car wasn't an automatic ended many of the conversations, which makes me think it would be useful to post a fact sheet, the way car dealerships do.
If you don't trade in your car, you end up with two cars. Well, that's pretty obvious, isn't it? I suddenly needed insurance on two vehicles, and two sets of license plates.
Transferring a car to someone else triggers extra expenses. To make it easier to sell, I paid for a safety check. Although the CR-V had its "Drive Clean" emissions test last year and was not due for another until next year, transferring ownership meant it needed a new Drive Clean test, too. Grrr.
Anyway, I'm back to one car now, and we're bonding nicely. The Civic is also a great little car, except for the pale grey seats that show up every black hair left by my Lab; I'm looking for seat covers.
But 10 years from now, when I look at new cars, I'm trading this one in.