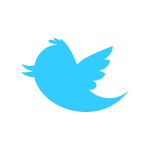 At a hands-on social media event sponsored by Communicators Connection (then called Halton-Peel Communications Association), I joined fellow members Donna Papacosta, Rob Clark and Joan Vinall-Cox in talking about and demonstrating how to use LinkedIn, blogs, audio and video on the web, and Twitter.
Guests had a chance to sit in at each table for a set amount of time, ask questions, discuss the uses and value of the tool and see it in action before moving to the next table. It seemed to go well, and I'm just sorry that as a presenter, I didn't have a chance to visit all the tables, too!
Here's what I talked about:
Why you should be on Twitter:
To be part of the conversation.
To find resources and get answers quickly.
To meet others, build relationships, build your brand, earn referrals.
To be visible, share resources, build a reputation, drive traffic to your blog or website.
Where to start:
Sign up at www.Twitter.com > "join the conversation." Choose a variation of your name or one that ties in with your brand/company.
Put relevant facts about you in your profile, to help people decide if you might have common interests. Upload a photo that is close enough to see your face. Include a link to your web page, if you have one.
Write a couple of tweets before you start following others. Twitter notifies you by e-mail when someone follows you, and people typically check out the follower's profile before deciding whether to follow back or not. (You don't have to, but it's polite.) So seeing what you're talking about may help them learn something about you. More on what to tweet about below.
Use "@" before a person's name and "http://" before a URL to make these clickable links.
You can tweet from Twitter.com (go to "home") but it's easier if you use a Twitter management system like Hootsuite, TweetDeck, Twhirl or TweetGrid. They organize the tweets so it's easier to see if someone mentions you and makes it easy to retweet (RT), or forward another person's tweet that you think is useful or interesting.
To retweet or RT someone, either write "RT @username" in the comment line and copy and paste the tweet, or use the TweetDeck or other system shortcut.
What to tweet about:
Try to add value. Even your best friend probably doesn't want to hear that you're eating a sandwich or you're in line at Starbucks. Talk about what's got your attention. Share links to interesting content you've found, share your knowledge or advice on your area of specialty, promote an event, reply to comments.
Once in a while, post a link to your own content, like a blog post of interest to others. But spend more time promoting others or engaging with others than you do promoting yourself. You don't want to be like a pushy salesperson at a party.
You have up to 280 characters, and Twitter counts down how many you have left as you write. If you hope someone will retweet it, make sure you keep below the limit, to leave room for others to comment as they RT. Thank people for RTing.
Building Twitter followers:
Follow people you already know personally or through their blogs.
See who they follow and look for people who fit your interests.
When someone follows you, check out their profile. If interesting and there's a connection, follow them back. Don't feel you HAVE to.
Watch out for spammers — the profiles that show a provocative photo, one tweet that contains a link, thousands of people followed and only a handful of followers. There's a button where you can and should block and report the person as spam.
Several people who came to the Twitter table asked about time, and it's true you can spend all kinds of time scrolling through all the tweets and following links. I think those who have smartphones and other mobile devices are better able to dip into the Twitter stream at odd moments, but you can do the same from your desk as long as you are disciplined. Set a timer if you have to!
Some people remained unconvinced that Twitter is as great as it's made out to be, and as I said to the group, you can have that opinion. But as a communicator, you need to make sure it's an informed opinion. Make your decision after having tried it and spent some time using it. And even then, it may not be for you personally, but your client or your employer might have or need to be aware of some valid, useful, innovative ways of using Twitter.
Oh, I forgot: I'm @SueHorner.
Here are more Twitter resources:
Newbie's guide to Twitter: http://news.cnet.com/newbies-guide-to-twitter/