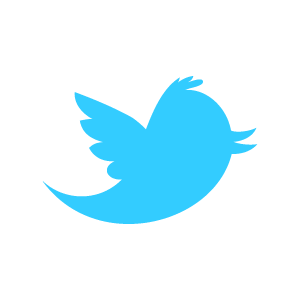 If you tweet more than 50 times a day, it's too much; less than 10 times a day, it's too little. At least, that's what the inbound marketing experts at HubSpot said in 2011. (Thanks to James Howe of Communicate & Howe! for pointing me to the post, via what else but Twitter.)
At the time, HubSpot said that analysis of their database of 1.6 million Twitter users who used Twitter Grader (sorry, it's no longer available) showed that "Users who tweet between 10 and 50 times per day have more followers on average than those that tweet more or less frequently." The post said the "sweet spot" is about 22 tweets per day.
I wondered if the number of followers was the best metric. James suggested it could be one indicator of the level of engagement, and we agreed that quality is better than quantity. But if it's just a numbers game, well, that's like this exchange from the classic movie This is Spinal Tap:
Nigel:  The numbers all go to eleven. Look, right across the board, eleven, eleven, eleven…
Marty:  Oh, I see. And most amps go up to ten?
Nigel:  Exactly.
Marty: Does that mean it's louder? Is it any louder?
Nigel:  Well, it's one louder, isn't it? It's not ten.
When looking for some consensus, I found a blogger who admitted to tweeting new posts five or six times to reach a broad number of people. Another claims you should tweet every five minutes to make sure you are always on your followers' screens. I'm sorry, that's just annoying.
I will admit that as a low-volume tweeter – 1.6 per day, apparently, according to Howoftendoyoutweet (also no longer in operation); I seldom tweet on weekends – perhaps I am not the best person to comment with any authority. By comparison, Mark Ragan tweets 11.4 times a day (considered "vigorous") and the prolific Guy Kawasaki, 65.6 times ("intense" – no kidding!).
For me, the question is not how often, but what quality and do I have something to say. Do I want to comment on someone else's tweet or share a website that will interest or be useful to people? Do I want to point to an event others might find interesting, or something amusing or touching? Do I want to direct people to my own blog (occasionally) if I want to encourage a conversation or gather some opinions?
And I'm with Darren Rowse, who says on Twitip:
"Regular tweets may well be an important part of successfully using Twitter but one thing I've found equally important is regularly 'not tweeting.' Pausing creates room for your followers to respond; keeps conversations from getting muddled; gives you time to say something worthwhile; and gives your followers 'tweet relief.'"
Twitter itself noted:
"More updates generally leads to a  higher grade — within reason. This does not mean you should be tweeting like a manic squirrel cranked up on caffeine and sugar. It won't help either your Twitter Grade or your overall happiness in life."
Letting up on the quantity of tweets also eases some of the "noise" of the endless stream of tweets on your screen. Then when you DO post something, I'm more likely to follow your links. But maybe that's just me.
What do you think? Is 22 a reasonable number? Should you be setting a goal for how many times to tweet? Or should you even be looking at numbers?