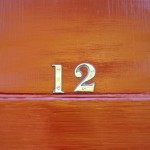 What forces are shaping internal communications, and what are the best practices that help companies improve their own communications performance?
At a session at the an IABC World Conference in Toronto, speaker Kelly Parsons shared what Melcrum's research reveals. She highlighted these current forces that drive innovation:
1. The rising power of employee voice. Most company budgets are spent on executive communication, but Melcrum says that employees are 10 times more effective as the CEO at influencing public perceptions.
2. The importance of measurement and accuracy. Kelly described how the loss of the Mars Orbiter spacecraft came about because one team involved used English units (inches, feet and pounds) while the other used metric units.
3. Manager disconnect. If managers can't answer employee questions, or respond negatively (that's manager disconnect), the effect is five to 10 times more negative. Manager understanding and support of company strategy falls off significantly as you move deeper into the organization. "Mid-level managers are at the permafrost layer," Kelly said.
4. The emerging potential of social technologies. "Social has the potential to return 20 to 25% productivity," Kelly said.
While the session was billed as a "top 10," Kelly actually shared 12 ways to innovate:
1. Analyze networks to look for influentials. Look for the number of connections, the strength and length of connection and points of convergence.
2. Use storytelling to tighten the brand/employee connection.
3. Connect employees to leaders and empower them to shape key strategic discussions, which leads to better decisions and more employee advocacy and buy-in.
4. Design for the user in motion rather than the mobile device itself. An example used was Enbridge providing employees with an app that delivered three new pieces of content each week in 50-word chunks.
5. Hardwire tactical metrics to high-level objectives. Kelly used an example of a new strategy rollout by Shell that linked key performance indicators such as awareness of the new strategy to email opens, click-throughs and downloads.
6. Adapt measurements to an interactive environment and measure the same elements consistently over time. This could be "likes," comments or number of visits to a site. (Here's the somewhat complicated formula used by Shell.)
7. Make communications to managers count by counting it, so you understand how to improve. An example from Volvo revealed that tools, coaching and feedback helped managers improve, but communications training had no effect.
8. Structure and spark manager dialogue. Shell communicators changed what they did to support managers, rewriting headlines and material to provoke discussions between managers and their teams.
9. Treat collaboration as a system to be managed. Five elements that must be in place to support collaboration are a common understanding of purpose; structure, like social platforms; mechanisms like training; incentives; and of course people.
10. Build and empower global networks of community managers.
11. Put a consumer lens on employee communications. This includes a newsroom approach to content and a marketing approach to achieving mind share.
12. Simplify platforms and processes for agility. Adidas started with a complicated system that looked like Facebook, but had success when it turned to small, specialized apps that had user-centric navigation.
Details of examples from Kelly's presentation were in Melcrum's report, "Successful Digital, Social and Mobile Communication Revealed: 5 Expert Practices to Gain and Sustain Your Edge," and article "How to Measure message impact like Shell." (Sorry, both no longer available.)
Image by Simon Howden, through FreeDigitalPhotos.net.