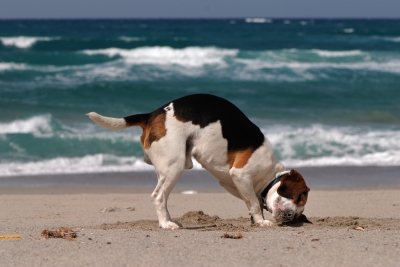 The independent life has its ups and downs, but every once in a while, you hit a real slump. It gets quiet. TOO quiet.
Knowing that this, too, shall pass, as it always does, you have to keep doing all the right things. During my last slump, this included — you knew this was coming — an online search to see what other people recommend for digging out of a slump. Here are some of my own and others' tips:
The Freelance to Freedom Project promises fast action if you reach out to friends and family, giving them a quick update on your services and asking them to help spread the word.
Reach out to colleagues, too. There's no shame in admitting business is slow, and often people assume you are too busy to need referrals unless they hear otherwise.
Entrepreneur suggests making 10 prospecting calls for new business every day before noon. I'm adapting this to replace "calls" with outreach on LinkedIn or by email (and "10" by "some").
The same post advises getting in touch with three past customers every day. One of the ways I keep in touch with some past customers, colleagues and friends is my monthly newsletter. (Not a subscriber yet? Sign up here!)
The "International Freelancer" Mridu Khullar Relph says ASK for referrals. She even spells it out: "If you enjoyed working with me or found that my services made a difference in your business, would you pass on my name to your colleagues? I'm building my own business and could really use some new clients."
Stay visible and active online. Check social media for companies who may need what you do, and make sure your profiles clearly explain what that is.
Business Insider recommends networking. I do make a point of regularly taking myself and my red jacket out to networking events, particularly with my IABC and Communicators Connection colleagues.
The same post suggests replacing a "to do" list with a more encouraging "things I did" list. Keep up morale!
Even better is avoiding a slump in the first place. In How to Become an 'Indie' Communications Consultant, The Voice podcast by colleagues in IABC/Ottawa had a few suggestions for operating as a freelancer that also help prevent a slowdown :
Maintain relationships. Clients appreciate a freelancer they trust and have worked with before.
Have a diverse network, in the age and job title of people you work with, industries, size of company.
Be where the people you're trying to interest are (also known as "fish where the fish are").
Know your distinct value proposition. After last week's session on elevator speeches, here's my working intro:
"I'm the freelance writer I wish was on call when I was an overworked corporate communicator – fast, reliable and a warm, effective writer who can find the human angle in any story."
Slumps are a fact of life for entrepreneurs. When you think of it, stepping back from the usual go-go-go pace isn't a bad thing. In fact, Forbes says that slumps are "the mind's way of making room for the birth of new ideas," so why not use the time to recharge your mental and emotional batteries? And Inc.com suggests you ask yourself what you can learn from the slump. "What is it telling you? How is it helping you change?"
Have you dug your way out of a slump before? What other tips can you suggest? And, um, if you have enjoyed working with me, would you pass on my name…?
(Updated October 22, 2018)
Related posts:
How to jump-start your blogging mojo
Past clients aren't 'dead,' they're just resting
How to use social media to find clients and build relationships
Image: Digging dog by "federico stevanin" and FreeDigitalPhotos.net.