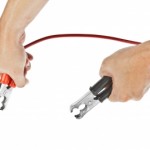 The last time this happened, in 2012, a Google search pulled up a piddling 31,000 hits. This time, "lost my blogging mojo" brought up more than 700,000 results. I think I am in good company.
There are lots of reasons why I seem to have lost my blogging mojo, including the ache and fracture in my personal life. I haven't felt like I had much to say. I've been busy. I've been travelling. I'm not keeping up with as many other blogs as I used to.
But I've kept blogging for seven years. That's an investment I don't want to throw away just because of a temporary slump. As my friend and social media expert Donna Papacosta says, a blog is an "owned" space that's a cornerstone for marketing efforts, unlike Facebook or Twitter, which can kick you out any time they want.
Once again, I couldn't try to jump-start my blogging mojo without procrastinating reading about how others get out of a blogging slump. Here are some tips for wrapping your brain around blogging again, which might also help avoid a slump in the first place:
Develop a set of recurring features that align with the topic of your blog. This is among the tips (I can't say the word 'actionable' without cringing) from marketer Heidi Cohen for the 5Ps of blogging – plan, pen, publish, promote and  participate. Lots of advice in all five areas.
Blog about the information your customers and clients regularly ask for. Digital marketing consultant Fran Swaine (link no longer live) suggests putting these and other topics on a running ideas board.
Survey your customers and/or readers to find out what they want to know about. Freelance writer Linda Formichelli shares the results when she did just that.
Make a list. In her roundup of tips, the Sunday Girl says "a list seems to be the best way to extract my brain of any decent ideas."
Try something new, like a help guide, top 10 list or infographic, suggested by digital marketer Thomas Light.
Mine your own archives and update an old post. Among the bloggers suggesting this is "simple mom" Julie Nowell of the charmingly named Three Chickens and a Boat blog.
Check your blog analytics and see what keywords are most popular. Patsi Krakoff, psychologist at The Blog Squad, is among the people suggesting this.
Go back to the reason you started your blog. "If you go back to where you started, you'll see how far you've come," says The Anonymous Beauty Blogger (link no longer live).
Meditate, sleep, exercise, get out in the sun; basically, do something else to get your mind primed. Michael Hackmer of Social Web Tactics outlines how these have worked for him.
Take a break, and remember that no one will think any less of you for doing so. I've noticed that sometimes people will apologize for not posting or getting a publication out by a certain day or time. Really, most readers aren't aware of the exact time or day or week you publish, so there is always wiggle room.
Do you occasionally lose your blogging mojo, too? What gets you going again?
Mojo or no mojo, I attempt to blog once a week. If you don't want to miss the next exciting episode, be sure to sign up to receive a short notice by email. While you're there, you can sign up for my monthly newsletter, too! In keeping with Canadian anti-spam laws, you can unsubscribe any time.
Image: Jumper cables by FrameAngel and FreeDigitalPhotos.net.