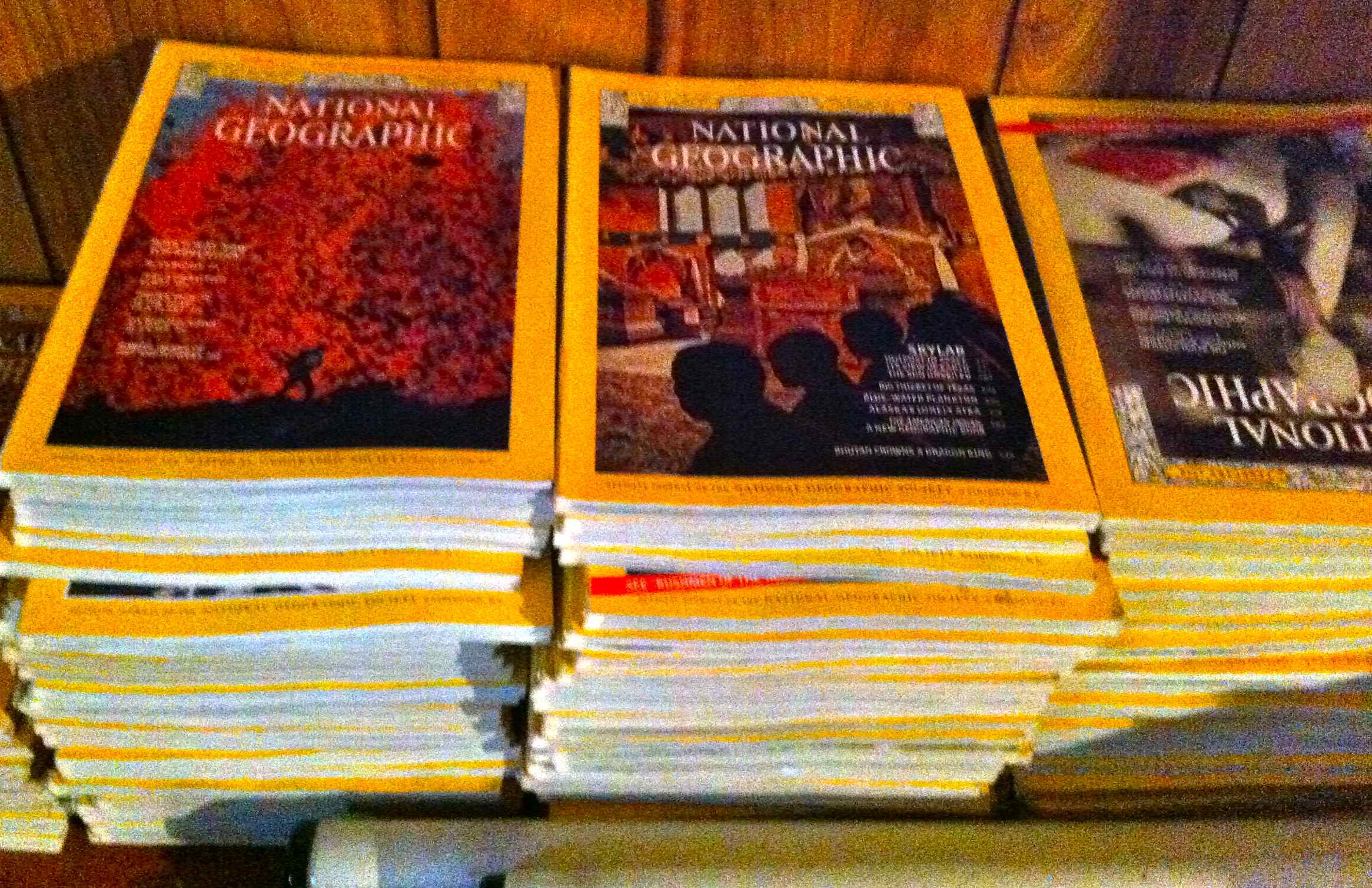 Wills are distasteful to begin with. You don't want to think about someone dying, let alone squabble over who gets the investments and the heirloom silver, the stamp collection and the stacks of National Geographic.
(I'm joking; we're parceling out the old magazines every week in the recycling bin. Seriously, Dad, why were you hanging on to hundreds of old magazines?)
But the task seemed straightforward enough to be relatively quick and painless: Update an existing will, leaving everything to one person.
The process actually was fairly quick. But if I had hoped for a short and readable document (haha, who are we kidding — lawyers, right?), I should have known better.
The line about bequests started off concisely, for a lawyer. Of course you can't just "leave" your estate to someone. No, you must "give, devise and bequeath" it. Then you must specify that it covers "all my property of every nature and kind"  — wait, that's not enough — "wheresoever situate, including any property over which I may have a general power of appointment." Still, not too lengthy.
Ah, but here's what I was expecting: 192 words to describe the debts to be paid first:
"To pay out of and charge to the capital of my general estate my just debts (including any income or profits tax payable by or in respect of me for the year of my death or any previous year), funeral and testamentary expenses and all estate, legacy, succession and inheritance taxes or duties whether imposed by or pursuant to the law of this or any jurisdiction whatsoever that may be payable in connection with any property passing (or deemed so to pay by any governing law) on my survivorship or by this my Will or an [sic] Codicil thereto and whether such taxes or duties be payable in respect of estates or in respect of estates [hmm, mistakenly repeated twice or is that emphasis?] or in interests which fall into possession at my death or at any subsequent times; and I HEREBY AUTHORIZE my Trustees to commute or prepay any such taxes or duties or to defer the payment of same upon any remainder interest or interest in expectancy until such interest shall fall into possession or to pay any such taxes or duties at any intermediate time which my Trustee considers to be in the best interest of my estate."
I feel quite breathless!
Are lawyers paid by the word? You'd have to think so. And in all the clauses and modifications and pursuants and in respect ofs, they must be paid to obfuscate, too. Sorry, I mean confuse. The clause above rings in at a fictional reading level of grade 40.2 (grade 9 or less is ideal) and isn't even on the Flesch reading ease assessment at minus 22.3 (you want plus 60 or better).
Perhaps I should direct the lawyer to my post, "Fight for readability with five easy fixes."