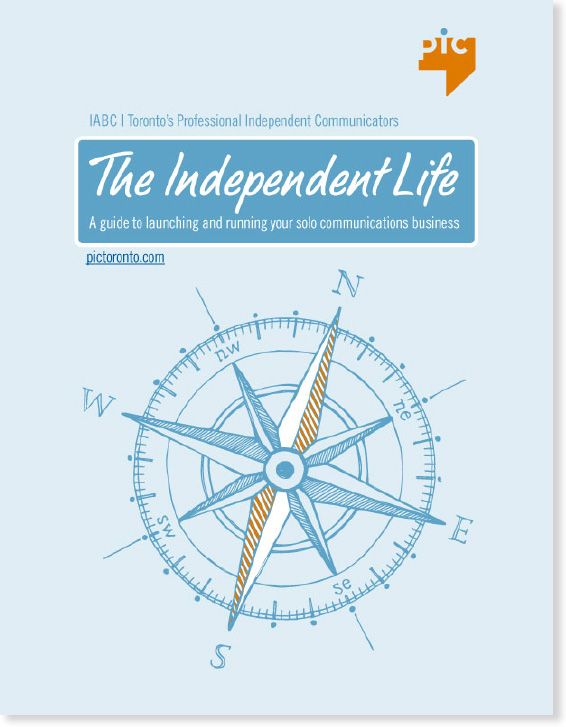 If you're a freelance communicator or other entrepreneur, or thinking about becoming one, here's a great resource.
IABC/Toronto's special interest group, Professional Independent Communicators (PIC), has produced an e-book that pulls together the wisdom of our members with online resources. The Independent Life guides you through starting your business, managing your finances, setting fees, marketing and much more.
This was a real team effort. Contributors include me, Donna Papacosta; Barb Sawyers; Gary Schlee, ABC, MC; Susanna Smith; Margaret Tanaszi; Lee Weisser; and Lynn Woods. Thanks to Cathy Ledden, RGD, and Bill McLean of Ledden Design IT for turning our words into this e-book. Joining me in editing the e-book were Sharon Aschaiek and Sohini Bhattacharya.
Download your copy of The Independent Life as an e-publication or a PDF.
Want to know more about PIC? IABC members can join at no extra charge, and members and non-members alike are welcome to get on our mailing list to find out about PIC events (email toronto-pic@iabc.to). Or check out the archives of our monthly newsletter (shameless self-promotion: I'm the editor).