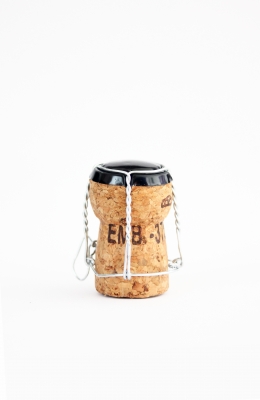 As the old year winds to a close and you get ready to pop the champagne on a new one, you'll find lots of advice for making and sticking to resolutions.
I'm not a big fan of once-a-year resolutions, but according to the impressively named Statistic Brain Research Institute, "People who explicitly make resolutions are 10 times more likely to attain their goals than those who don't explicitly make resolutions."
The December issue of my newsletter, Wordnerdery, has seven suggestions for how to make resolutions you'll keep, including be specific and focus on one realistic goal. Read all seven tips, and do come back if you'd like to share your own suggestions for success.
Wordnerdery is a quick read about words, effective/expressive writing, newsletters and more. Are you a subscriber yet? If yes, thanks for reading! If not, sign up now and don't miss an issue. In keeping with Canada's anti-spam laws, you can easily unsubscribe any time.
Champagne cork by Simon Howden and FreeDigitalPhotos.net.