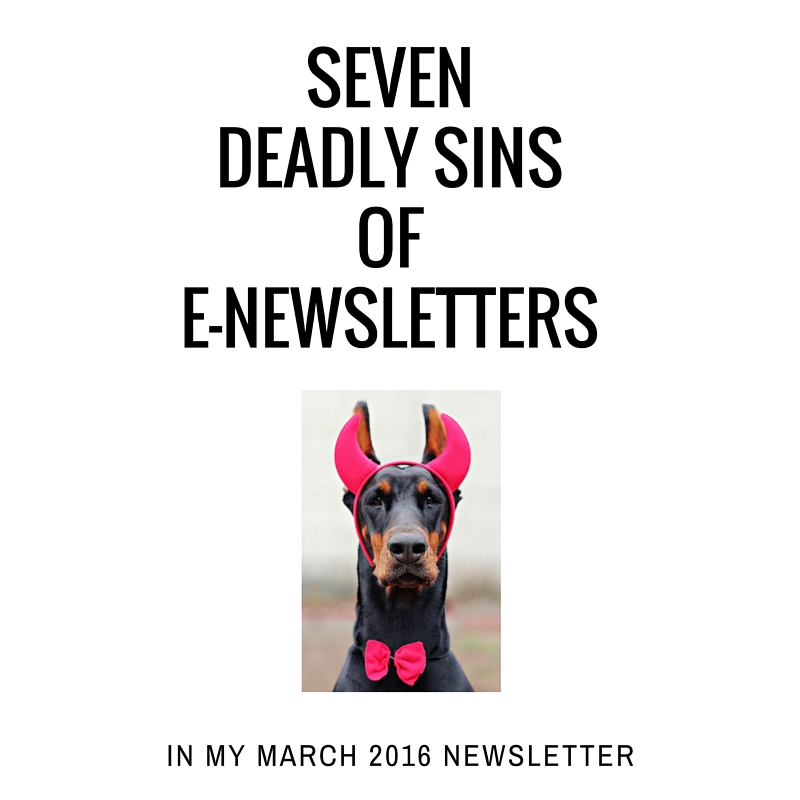 If you've ever given someone your business card at a networking event and later discovered you'd been signed up for a daily newsletter, you've seen the dark side of email newsletters.
Good email newsletters share information of value to the reader. They are invited into the inbox. This type of content marketing – "the art of communicating with your customers and prospects without selling" as the Content Marketing Institute describes it – builds loyalty over time that can lead to increased brand awareness, customer connection, business lead generation and sales.
If you aren't careful, though, you can annoy and lose your subscribers. Watch out for the seven deadly sins of e-newsletters, including emailing without permission, described in the March issue of my Wordnerdery newsletter.
Wordnerdery is a quick read about words, effective/expressive writing, newsletters and more. Are you a subscriber yet? If yes, thanks for reading! If not, you can sign up right now. In keeping with Canada's anti-spam laws (and the #2 deadly sin), you can easily unsubscribe any time.