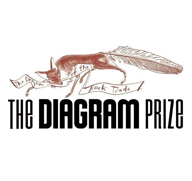 At a time when attention spans are shorter than ever, a long-running quirky contest fits right in. Yes, I'm talking about The Bookseller's Diagram Prize for Oddest Book Title.
"We don't judge books on the contents within or even by their covers, but by their purest, quickest and shallowest way possible: from the title," says Tom Tivnan, Diagram Prize co-ordinator and features and insight editor of The Bookseller, a British trade magazine.
In a post describing the seven titles that made the shortlist, Mr. Tivnan confesses to favouring the eventual winner. That would be Alan Stafford's Too Naked for the Nazis (Fantom Films), a title that "combines two Diagram well-worn themes of nudity and the Third Reich."
I often find the commentary on the titles much funnier than the titles themselves. Particularly witty is The Bookseller's "diarist," Horace Bent. He describes another frontrunner, Transvestite Vampire Biker Nuns from Outer Space, as "not only a trenchant examination of cult film, but…an excellent theme for your next fancy dress party."
I've been following this contest since first hearing of it in 2008 from my friend Gloria Hildebrandt, but it has been running an astonishing 38 years. Conceived in 1978 by The Diagram Group's co-founder Bruce Robertson as a way to avoid boredom at the Frankfurt Book Fair, the prize "celebrates the diversity within book publishing…the beauty of print-on-demand for fascinatingly niche titles, and perhaps most of all, complete and utter oddity," according to The Bookseller's Philip Stone.
The contest is open to anyone who has run across a quirky title, so keep your eyes open. It looks like The Bookseller collects odd titles all year, before Mr. Bent creates the shortlist and opens voting to the public at thebookseller.com in February. All it takes to win is — no surprise here — an odd title that appeals to the public.
At one time, the winner of the contest received a magnum of champagne, but now he/she only gets "a passable bottle of claret." Of course, there's the glory.