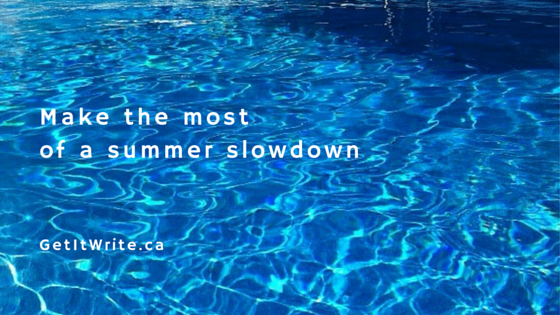 "Summer afternoon — summer afternoon; to me those have always been the two most beautiful words in the English language."
— Henry James
Whether you are a freelancer or work in a corporate office, you may find that business slows in the summertime. People you need to talk to are on vacation. Projects are postponed. The temptation to be outside is strong, especially is there is a sunny patio in your neighbourhood.
The Toronto chapter of the Professional Writers Association of Canada recently held a Twitter chat to talk about how to deal with a summer or other seasonal slowdown. I wasn't able to participate but did the following recap for the group.