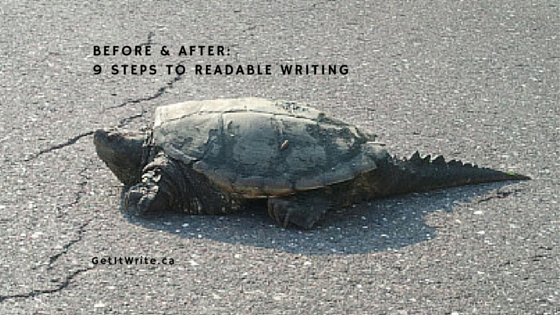 If you produce material that you hope will be read and understood, you can use readability tests to get an idea of how you're doing.
While researching road ecology – the study of the often deadly interaction of roads and nature – I ran across a guide called a "resource for students, citizens, government and non-government agencies." I ran some tests on a section to see just how easy it is to read, and then rewrote the section to be both shorter and more understandable.
Check out the before and after, along with nine steps to tackle improvements, in the July issue of Wordnerdery.
Wordnerdery is a quick read about words, effective/expressive writing, newsletters and more. Are you a subscriber yet? If yes, thanks for reading! If not, you can sign up right now. In keeping with Canada's anti-spam laws, you can easily unsubscribe any time.
Save
Save