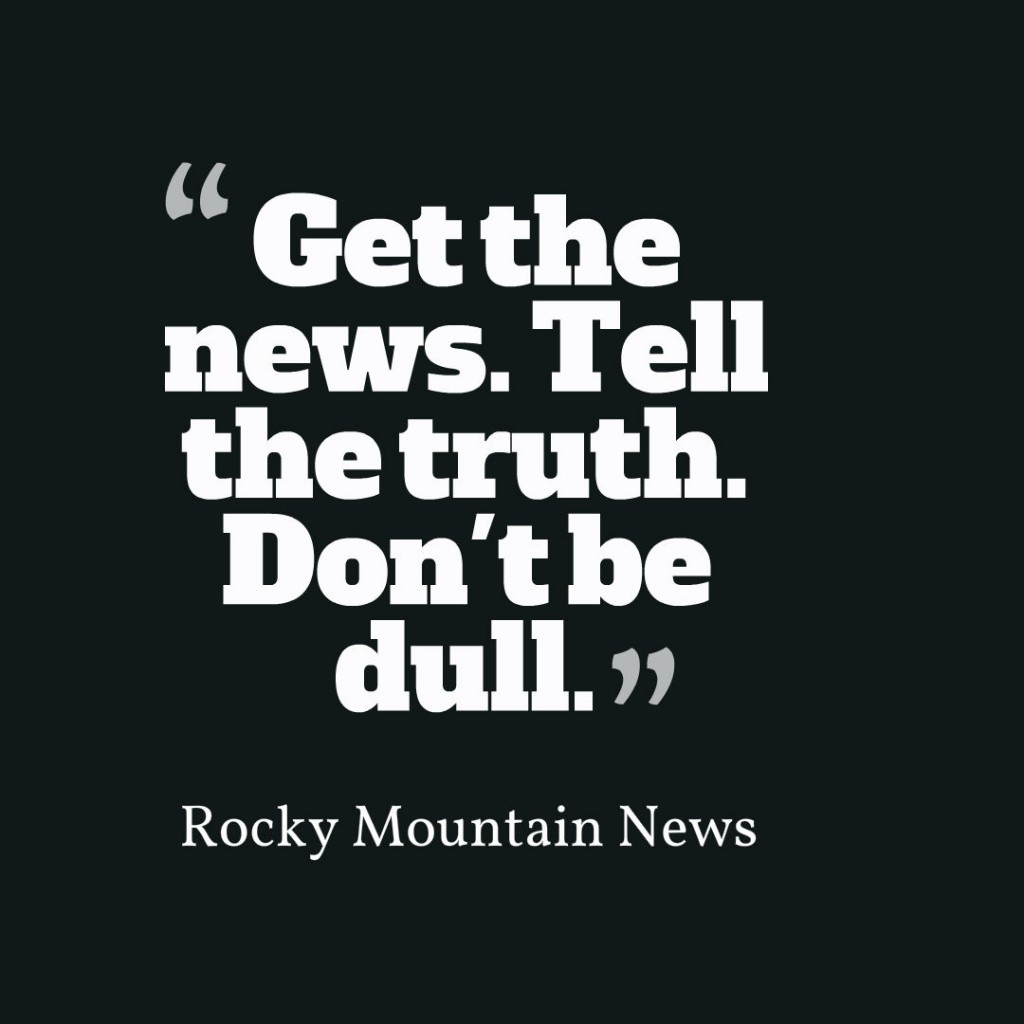 One of the best mission statements I've ever run across was framed as instructions in the managing editor's office of the Rocky Mountain News (which folded in 2009):
"Get the news. Tell the truth. Don't be dull."
Companies spend serious time debating the words that go into mission and vision statements (terms that are sometimes used interchangeably) because they are intended to steer the company and employee actions.
Check out four steps to write a meaningful mission/vision statement in the August issue of my newsletter, Wordnerdery. You'll also find a link to a post dissecting a bad vision statement, plus a three-part, three-generation test for a vision statement "that doesn't fall flat."
Wordnerdery is a quick read about words, effective/expressive writing, newsletters and more. Are you a subscriber yet? If yes, thanks for reading! If not, you can sign up right now. In keeping with Canada's anti-spam laws, you can easily unsubscribe any time.
Save
Save
Save
Save
Save
Save
Save
Save
Save
Save
Save
Save