What's the best practice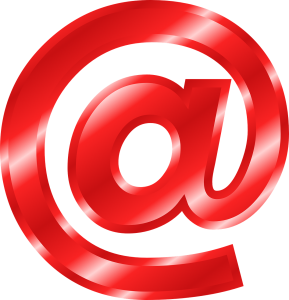 for sending an internal newsletter – from the CEO, "Internal Communications," the head of the Communications department or someone else? That was a question that came up this week.
I don't know of any definitive best practices related to who sends an e-newsletter (do you?), and I could only find one suggestion that having a newsletter come from a senior leader could "heighten the interest in the content." That might work the first time, but employees are unlikely to believe a CEO is the person pulling together and sending out a newsletter.
My advice: make the publication editor the sender, or use the newsletter name ("newsletter@companyname.com") to avoid issues with staff changes. "Internal Communications" is too vague; you want a person, someone people feel they can contact with comments. They likely won't, but want to have that option.
Rather than worry about the sender, what's more important with newsletters is to:
Focus on providing content employees will find useful, relevant and interesting. Miss this, and you'll teach employees they can safely ignore future emails. GetResponse says employees "should be reading internal newsletters because they find them interesting or engaging, not because the boss demands them to do so."
Target your communication. SnapComms says, "You may want to categorize employees according to their channel preferences i.e. remote workers may be best served with SMS; call-center agents may be more responsive to scrolling desktop tickers; shop floor workers may prefer digital signage." You might also look at customizing according to geography and interests, allowing employees to sign up for the regions and topics they want to receive in a custom feed.
Highlight something of interest in the subject line, not just "August newsletter." Why should employees open it? Nielsen Norman Group says of e-newsletters in general, "We recommend including content from the issue in each subject line, even though it's a difficult job to write good microcontent within the fifty- to sixty-character limit that many email services impose."
What do you think? Is a newsletter from the CEO's address more likely to be opened, not just once but over time? Who should be the sender? What else is more important? Please share in the comments.