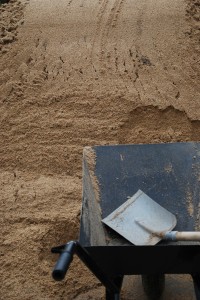 (Updated Oct. 3, 3018) Ouch. You Googled yourself and found false and nasty comments about you coming up on page one of search results. You need to take action.
If someone has taken the time to smear your reputation, they are unlikely to respond to a polite request to remove or fix the post. (It's still worth a try.) You might get nowhere asking Google for help, either. (Also still worth a try. Flag the web address of the offending page as inappropriate and ask Google to legally remove it.)
Meanwhile, you can painstakingly build your reputation and buzz about you. Give Google and other search engines something else to show besides the bad sites, which will effectively push the offensive sites out of the top search results. There are specialists who will help, but here are seven ways you can take your own action:
1. Create or update your online profiles
Make sure to use the personalized URL (for LinkedIn, for example) with your exact name, if available. For many of us on LinkedIn, that's the number one result on searches. Andy Crestodina has a detailed post on SpinSucks with specific advice on 14 places to focus, including Google+, LinkedIn, Twitter and YouTube.
2. Submit your new site(s) to Google
Log into your Google account and point out your new sites. Do this one by one over time; too many at once may suggest you're trying to "game" the system.
3. Post regularly on your own sites
"If you can't delete something bad, bury it with something good," says Will Simonds on The Online Privacy Blog. Post at least one daily update on LinkedIn, Twitter, Google+, Facebook and wherever else you have a profile. Comment on and share other people's posts. Thank the ones who share yours. On LinkedIn, publish articles relevant to your business (try once a week), answer questions asked by your customers, ask for recommendations and offer your own. All this activity shows Google that you have some authority.
4. Start a blog and write regularly
Fresh content on your blog also shows search engines that you're active and have some authority. Blogger John Saddington suggests blogging daily, but I think weekly is a more realistic schedule, and even monthly could be acceptable if you're just starting out. Be consistent.
5. Offer content as a guest contributor to respected industry/association publications

IABC members, for example, can offer to contribute to the association's monthly online Communication World or the weekly CW Observer Blog (see content guidelines). Local chapters also have publications; ask how you can contribute. Look for and approach bloggers in your field who accept guest posts and will link back to your site or LinkedIn profile.
6. Contribute to forums, chats and other online communities
IABC, SoloPR and others have frequent Twitter chats that welcome a variety of participants. Question-and-answer sites like Quora also give you a place to contribute your knowledge. "Give your expert opinion and help people looking for advice," says Seed Publicity.
7. Cut offensive links
John Saddington gives the example of "LameBlogger" talking trash about you and linking to a page on your website. If you rename the page (say, from companyname.com/services to companyname.com/our-services) "the offending post from 'LameBlogger' will have a broken link," John says.
If you have experience dealing with the LameBloggers of the world, did you try these steps? Did they work? What else have you tried? Please share in the comments.
Related reading:
Russell Working shares six ways to deal with smears on the internet