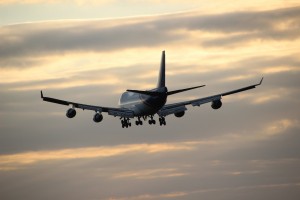 Noise is a big issue around airports. A jet taking off can produce an average of 100 to 120 decibels. That's as noisy as it is in the front row of a rock concert.
If, like airports, your business makes noise that's affecting your neighbours, you want to show that you're aware of the issue. You explain why you're noisy and what you're doing to reduce the noise. Ideally, you do this using language that's easy to understand.
For the November issue of my newsletter, I ran readability tests on an explanation of airplane noise posted online by the International Civil Aviation Organization (ICAO). The Hemingway app spotlights the danger zones, including the "dense and complicated" sentences highlighted in red: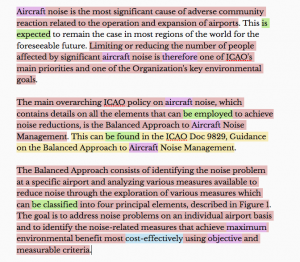 See my rewrite and how it fared in Wordnerdery, along with detailed readability stats and suggestions for how to fix problem areas.
Have you seen a complicated "before" that needs a more readable "after"? Please share. I'm always looking for examples.
Wordnerdery is a quick read about words, effective/expressive writing, newsletters and more. Are you a subscriber yet? If yes, thanks for reading! If not, you can sign up right now. In keeping with Canada's anti-spam laws, you can easily unsubscribe any time.