Some of my neighbours have had Christmas lights up for weeks. U.S. Thanksgiving is done like turkey dinner, and we're hurtling towards the Festive Season. So, time for my third annual roundup of gift ideas for writers, readers and word-and-punctuation nerds.
1. "I'm a writer" tee
Cotton tee that says, "I'm a writer. To save time, let's assume I'm never wrong." (Except the apostrophe in "I'm" is backwards. Never mind.) $22.30 from Etsy vendor ForeverTeesShop.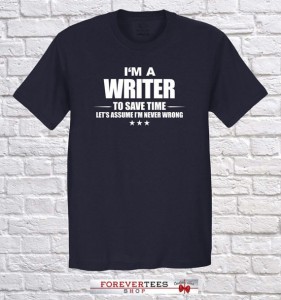 2. "Keep clam and proofread" mug
Ha. The proofreader's version of "Keep calm" stuff. $28.99 from Amazon.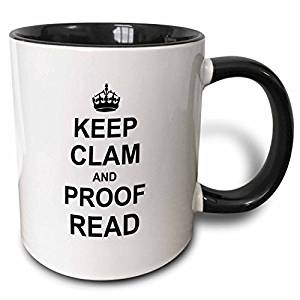 3. "Write On" pillow cover
Cover an 18" pillow with this and tuck it behind your back as you work. Or read.  $18.50 from Amazon.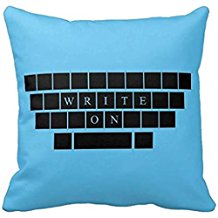 4. Seven-year pen, quill model
A version of this pen – supposed to last for seven years of scribbling – has made my list every year. The image may look like a feather but it's billed as a quill. (Quill no longer available but there are other versions.) $9.95 from !ndigo. (No longer available.)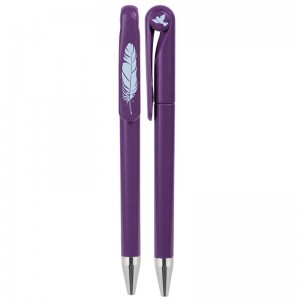 5. Quote/unquote earrings
Handmade sterling silver earrings by North Star Pendants in Maryland. $14.95 from Amazon.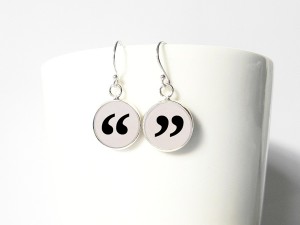 6. Canadian Olympic team cozy socks
I often work in stocking feet, so warm socks keep my toes toasty while I write. Sure, there are cheaper warm socks around, but some of the proceeds from these socks goes to support the Canadian Paralympic Team. (No longer available but Hudson's Bay almost always has some version of cosy socks.)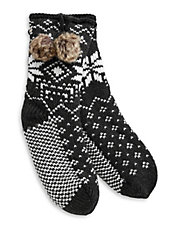 7.  Three-in-one tassel charger
A keychain accessory that hides a micro USB and lightning USB cable, suitable for use with iPhone 5/6/7. $14.95 from !ndigo. (No longer available.)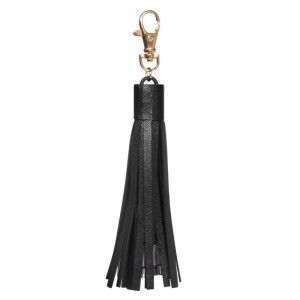 8. OtterBox cellphone case
Not specific to writers, but to all of us butterfingered folks. This is what I got after I dropped my old cellphone, destroying the screen. $39.90 from Otterbox; check your local phone provider, too.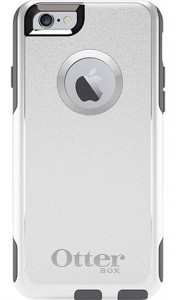 9. Book Lover's calendar
A page-a-day calendar with recommended reading. $17.60. This version no longer available but check Amazon.ca or your local bookstore for 1,000 Books to Read Before You Die and other options.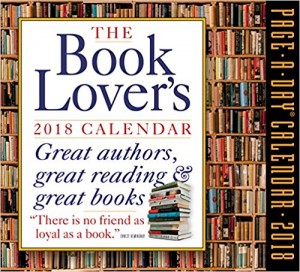 10. Between You & Me: Confessions of a Comma Queen
Mary Norris spent more than 30 years in The New Yorker's copy department. Her book contains "laugh-out-loud" descriptions of some of the most common problems in spelling, punctuation and usage and how to handle them. Recommended reading from Daphne Gray-Grant. $10.20 from Amazon as a Kindle read.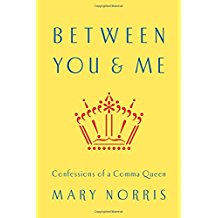 11. Aluminum "writer" bracelet
Ships from the U.S. $13.20 from Etsy vendor WritersWithCoffee. (No longer available.)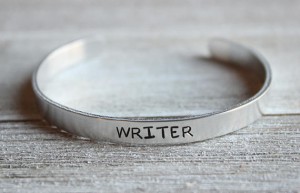 12. Peacock journal
Lined blank journal, ideal for writing down three things you're grateful for each day. $8.79 from Amazon.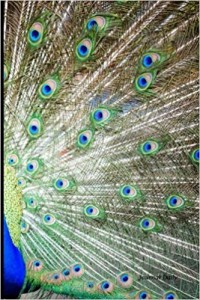 Updated Nov. 8, 2022.
Related reading:
My 2016 and 2015 picks, some of which might still be available.