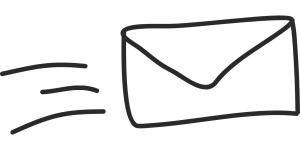 Some companies/people are still missing the boat on email. I have lots of evidence from my own in-box:
The "From" field:
"Unknown sender" (a Black Friday sale that doesn't inspire confidence)
"No reply @" (I guess you don't want to hear from me?)
Subject lines:
"No subject" (Really? That's what's going to encourage me to open this message?)
"Just to let you know" (This almost went to the junk folder. The sender said he thought it would spark curiosity.)
"Newsletter – Nov 16th, 2017" (Zzz)
"[Business name] Newsletter" (Now, why would I open this…?)
"Serving you better" (This was asking for feedback on a non-profit's activities but gives no clue about it.)
"Hello" (Hello. Why should I open this, especially if I don't know you?)
"Your case is now Closed!" (This was alarming, but it turned out to be good news, in that I was now set up as a new supplier to a company.)
Greeting:
"Hey Marcus" (Sent to me; obviously not my name)
"Hiiiiya" (Are you a stranger or a friend since/in kindergarten?)
"Hi there" (A little too casual for a stranger)
"Happy Friday!!!" (As Grammarly notes, "if you're a golden retriever, you might be able to get away with a greeting this exuberant."
Bait and switch:
A company offers a webinar; you sign up and get this message: "To complete your registration and activate your account, you must verify your email address by clicking on the link included in a confirmation email we just sent." (Wait, what? Activate what account?)
You sign up for a specific one-time thing. The ensuing email says this: "You're signed up to get our email newsletters featuring the industry's most important news and trends." (I signed up for what…?)
What gems have you seen in your in-box? Please share in the comments.
Related reading:

Helpful email writing tips from Grammarly
Stop email subject line fail with one last look
"Subject lines matter" says Grammarly