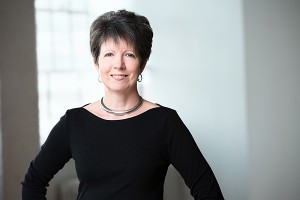 This American Life. Canadaland. CBC's Quirks and Quarks. For Immediate Release (FIR). Reply All. WNYC Studios' Death, Sex & Money. Members and friends of IABC/Toronto's Professional Independent Communicators called out the podcasts they listen to – are maybe even addicted to – at a recent session.
What is a podcast, anyway? Speaker Donna Papacosta said the simplest definition is "an internet radio show."
To call Donna a podcast fan is a severe understatement. She has been producing and talking about podcasts since 2005. She wrote The Podcast Scripting Book and is co-author of The Business of Podcasting. She has produced her own podcast (Trafcom News, "for people who care about communicating") and consults on and produces podcasts for clients.
Plenty of others are joining the podcast fan club. Edison Research for 2018 says 28% of Canadians surveyed had listened to a podcast in the previous month. Those who listened to podcasts listened to an average of five of them per week. Almost a quarter of them listen in the car.
Podcasts are becoming easier to produce, find and listen to. Donna shared why a podcast is useful for both internal and external communication:
It's portable and "time shifted" (you can listen whenever and wherever you like)
It has the human touch, "the intimacy of a voice in your ears"
Multimedia grabs people; podcasts are a great complement to articles, white papers and other content
It's relatively low cost compared to video
It's great for camera-shy people
It gives stories "room to breathe."
Donna suggested using a podcast for event promotion (before and after); for positioning yourself or your client as an expert; and for getting your message out, say, to employees or members of an association. You can use a podcast to share non-profit success stories for fundraising; to support cause marketing or political parties; to conduct training; and to complement marketing and public relations.
As with any form of communication, start with a plan:
What's the purpose of your podcast?
Who are you trying to reach?
How will you measure success?
Only then should you look at equipment and the details of work flow.
If you're thinking of starting a podcast, Donna advised starting with "a limited series" of five or six episodes. If successful, you can add another series until you commit to launching a weekly or monthly podcast. The key is to be consistent.
As for the ideal length of a podcast, 18 to 20 minutes is a pretty good length, but of course it depends. "As long as it needs to be," Donna said. "Bake it 'til it's done."
Confession: I seldom listen to podcasts, but I listened to an episode of Death, Sex & Money while writing this. Fascinating stuff, but it certainly confirmed that I need to set aside time to listen to podcasts. I can't listen and write at the same time!
Related reading:
How American Airlines is using podcasts, and more tips for starting a podcast (with a shoutout to Donna)