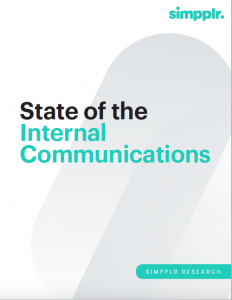 You need to bulldoze, guilt, beg and pressure your company's management ("leadership") into doing their part for internal communication (IC).
That was a key message from a recent Ragan Communications webinar on "What makes communications great." The webinar talked about the results of a 2019 survey of internal comms leaders by Simpplr, "a modern intranet that connects employees."
Sam Keninger, Simpplr's VP of Marketing & Research, said the survey aimed to get a better understanding of what separates great IC programs from everyone else. The people surveyed included 411 professionals across a variety of industries, from companies of one to more than 10,000 employees.
Read more details of the survey results and what it means for communicators in the October issue of my newsletter, Wordnerdery.
Wordnerdery is a quick read about words, effective/expressive writing, newsletters and more. Are you a subscriber yet? If yes, thanks for reading! If not, you can sign up right now. In keeping with Canada's anti-spam laws and just plain good manners, you can easily unsubscribe any time.