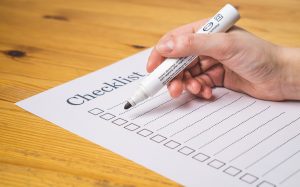 A prospective client called me this week to talk about an e-newsletter he wants to send his customers. I'm fond of newsletters, so it would be easy to just say, "Sure, let's do it!"
Instead, what I suggest in situations like this is to ponder these points:
Purpose:
What do you want the newsletter to achieve?
How will you know it's effective? How will you measure that?
Why a newsletter over other forms of communication (video, for instance)?
How does it fit in with other ways you communicate with your intended readers?
Is there any behaviour you want to change or encourage?
What do you want readers to do with the information you plan to send them?
Readers:
Who are your readers and what are their demographics?
How would they normally look for the information you plan to send them?
Are they likely to be viewing the newsletter on a mobile device or desktop?
How will you collect their email addresses and permission to send your newsletter?
Content:
What will make your publication really useful to your readers?
What will make them look forward to it, open it, read it?
What unique perspective or information can you provide that readers can't get elsewhere?
What are you the expert in, or what makes you different?
Are there frequently asked questions you can answer, case studies you can share, survey results, conference recaps and so on?
How will your content address the reader's unspoken question, "What's in it for me?"
Who will write the newsletter?
Appearance/budget:
How important are looks?
Do you want something with colour and impact, that could stand up to a magazine in the newsstand?
Or do you want to go the other way, more subdued, even bare bones?
How will you send the newsletter?
What kind of budget do you have?
Timing:
How often do you plan to send the newsletter — daily, weekly, monthly, quarterly?
Is there a particular day/week/month you want to issue your newsletter?
When do you want to launch?
Have you set up a schedule to make sure you meet your deadline?
These are just some of the things to think about. What other suggestions would you share with someone thinking about introducing a newsletter?
Image: Checklist by TeroVesalainen and Pixabay. 
Related reading:
What's the best length for my e-newsletter?
Praise for e-newsletters (like easiest, cheapest…)