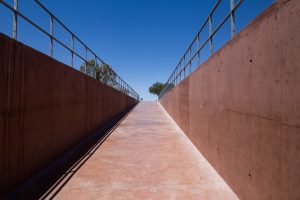 Are you getting a little tired of all this ramping up that's been going on since the start of the pandemic? Testing, in particular, is always being ramped up, or there are calls for it to be ramped up. You might say the use of ramping up is itself ramping up. (Sorry.)
Here are some examples spotted in just a few days:
"As the economy ramps up, so will infections, labour advocates say."
"Ford stressed that because Ontario has finally ramped up testing for COVID-19…there is a clearer picture of the 'hot spots'…"
"Ontario's testing for COVID-19 ramped up this week and is close to peaks…"
"Premier Doug Ford pledged Monday to ramp up testing for thousands of migrant workers across Ontario after a number of new farm outbreaks were reported."
"Car companies are slowing ramping up production at U.S. factories after an industry-wide shutdown that lasted almost two months."
"More immediately, it means dramatically ramping up testing and tracing, so any outbreak can be contained right away…"
"Early on in the pandemic, Canada created extra hospital capacity and then ramped up its production of personal protective equipment."
The word ramp apparently goes back to 1778 and the French word rampe, "to climb, scale, mount," although Merriam-Webster says the first use of the noun ramp-up as a "buildup or increase" was in 1980. William Safire noted in 2002 a "vibrant new verb," ramp up, starting to be used over increase, accelerate, augment and grow, especially within government, journalism and the software industry. A client in the oil and gas industry often used ramp up when referring to production starting up after a maintenance shutdown. The automotive industry, too, loves ramping up its production.
"Who is there to restrain this kudzulike growth of ramp?" asks Safire. Well, you and me.
I'm most fond of improves or increases as simple, understandable ways of replacing ramps up. (I'm not even putting Safire's accelerate and augment on the list, since they are $10 words that have simpler options.) Here are other choices:
Boost
Build up
Double, triple, etc. as appropriate
Elevate
Expand
Extend
Foster
Gain
Grow
Improve
Increase
Pick up
Step up
Also, have you noticed that efforts never seem to ramp down? Or maybe they will, when COVID-19 appears to be under control and testing levels off, dwindles, lessens, tapers off, decreases…
Image: Claudio Rolli on Unsplash