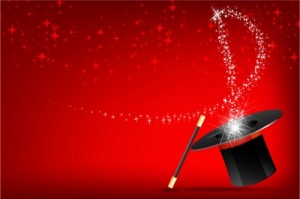 One of my clients used to challenge those of us (employees and freelancers) who wrote for the employee newsletter to come up with ever more interesting and clever headlines.
During a weekly conference call discussing the newsletter, the editor often mentioned headlines she found particularly striking. Of course I was always pleased when one of mine was mentioned, such as:
Do you want files with that? (about employee participation in Take Our Kids to Work Day)
Team finds spill response an absorbing job (about an oil spill response team)
Wellness award is icing on the (carrot) cake (about a wellness program that helped employees get fit and won an award).
Now we are all working extra hard to come up with "mention worthy" headlines, which we hope in the long run will lead to better readership. Some of the ways I try to create a good headline:
Always think of the reader and "what's in it for me"
Look for something interesting or unusual about the topic
Think of common words, phrases, sayings, even cliches related to the topic and see if they inspire
Try to capture the most important point about the story
Use the active voice.
Doing an online search pulls up all kinds of inspiration:
And don't forget to check your local newspaper. The Toronto Star has had these gems:
No time but the present (about a fellow who has near total amnesia);
A farewell to farms (about the sad demise of farmland in Ontario).
If you run across a great headline, please share! I'm keeping a file where I can browse when in need of inspiration.