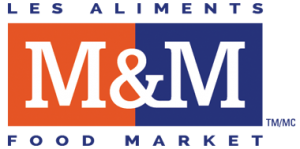 For more than 25 years, M&M Food Market franchisees in 460 communities across Canada grilled hamburgers and hot dogs for Charity BBQ Day, raising money for research to find a cure for Crohn's and colitis.
For only $2.50 to $3 (more, if you were generous), you'd receive a hamburger or hot dog, a drink and a bag of chips. In 2007, this event raised $1.91 million – every penny going directly to the Crohn's & Colitis Foundation of Canada.
As I have mentioned before, Son #2 has Crohn's, so we were sometimes spotted eating and sometimes flipping burgers in Oakville!
(Updated April 2019. M&M no longer sponsors this event, but it generated more than $24 million for medical research dedicated to finding a cure for Crohn's and colitis.)