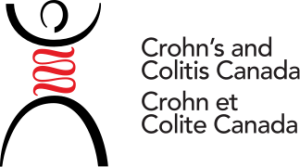 November is Crohn's and colitis awareness month, or as the Crohn's & Colitis Canada used to call it, "Get Gutsy Month." So this is my public awareness message for an autoimmune disorder that hits not just close to home but also right inside.
We're very familiar with Crohn's disease in our house because Son #2 was diagnosed with it at age 14.
Basically, the immune system attacks the gastrointestinal tract, causing abdominal pain, diarrhea or constipation, vomiting and other fun stuff.
Symptoms can be unpredictable, uncomfortable, tiring, embarrassing and disruptive. Stress makes them worse.
Young people with Crohn's – and it's often diagnosed in the early teens and twenties – may grow at a slower rate and may appear younger and smaller than their peers. Isn't that just what you need in your high school years?
Crohn's has no "cachet." Who wants to talk about something that happens to your bowels?
There's no cure. Doctors and scientists don't even know for sure what causes it, although they think there are both genetic and environmental components.
Diagnostic tests are invasive, the kind where people say, "Oh the test itself wasn't too bad because I was sedated, but the preparation…!"
Treatment options basically control the symptoms, attempting to put/keep the disease at a low level that interferes as little as possible in your daily life. When you read the fine print on all the various medications, you find that possible side effects are similar to the condition, and worse.
So if you find yourself with a few dollars you would consider putting towards a good cause, here's one that deserves some support.
Thank you. End of public service message.