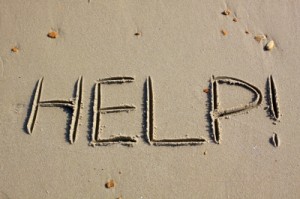 I seem to have misplaced my blogging mojo again.
It started slipping away during a busy few weeks leading up to a week's vacation. Then, between my writing business, and school, and networking/volunteer activities, and family, the blogging momentum just slipped away.
The last time this happened, my friend Louise Desmarais of Mud Creative called it "falling off the blogging wagon." Eventually, I managed to climb back on.
To prepare for that climb this time, what did I do? Of course I didn't just blog. I did what any procrastinator worth her salt would do: I read about blogging. A Google search for "lost my blogging mojo" pulled up about 30,900 results so I see that it's a common problem!
I already had a few ideas of my own on how to get out of a blogging slump, and collected some other ideas from Google to come up with these tips:
Go for something quick, short thoughts on whatever is topical, just to break the ice and get you started again.
Figure out a pattern of blogging, where you run a certain type of post on a certain day (from Simone at GreatFun4Kidsblog.com).
Ask readers, friends and family for ideas (from Corinne at Frock & Roll).
Refocus on what you love (also from Simone) or go back to why you started the blog in the first place (also from Corinne).
Go for something easy, like a roundup of links you found that appealed to you.
Use mind mapping to come up with structure and direction for topics (from Joanne Newberry).
Stop reading blogs by "people who have thousands of dollars behind them," instead reading ones from the heart (an unnamed blogger at Central Coast Seachange).
Schedule "write a blog post" into your day (from my friend Donna Papacosta of Trafalgar Communications).
Write a guest post for a fellow blogger (from Louise).
Write about something that bugs you or that's top of your mind, even if it is unrelated to the things you usually blog about.
I know that this, too, shall pass, and it's just a question of climbing back on the wagon. See you there. And if you have any suggestions, please share!
Image: Simon Howden and FreeDigitalPhotos.net.