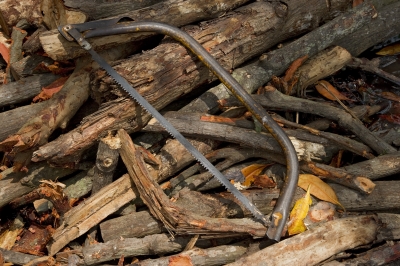 Don't tell me you've found a way to "hack" your life, or your morning, or your productivity.
The tiresome term appears to spring from the standard dictionary definition of "to alter (a computer program)." It gets a nod as slang for "cope with, manage, tolerate, or accept." The Urban Dictionary calls it "a clever solution to a tricky problem."
I call it annoying, and was already feeling that way about how often the term comes up in headlines. Then Leslie O'Flahavan, a fellow plain language booster, posted this tweet:
Poll: Which word are you more sick of? "Killer" or "Hack"? #bizspeak

— LeslieO (@LeslieO) January 13, 2015
In the resulting conversation, Leslie contributed this shiningly ugly use of hack:
Putting a jar of milk in the microwave will hack yr morning routine so hard
Over the following couple of days, I came across these:
How to hack your team's productivity
21 of the most insanely genius hacks that every parent must know
Try these 7 powerful life hacks of the wealthy
5 hacks for making it work when you have opposite shifts as your spouse
How to hack your running cap with an 'ears-free' headset
Quick and easy hair hack
5 ways to hack your brain into awesomeness
Steve Jobs used this simple productivity hack to hone Apple's focus
Kitchen hack: how to make ant repellent spray
18 key hacks to make your email mobile-friendly
10 simple hacks that will increase your blog traffic
5 weird writing productivity hacks that work
This secret Twitter hack creates a Twitter list out of everyone who mentions you
I understand the appeal. Hack is a short word, useful in a headline. But it has a distasteful "clickbait" aspect to it, especially when paired with words like "insanely genius" and "awesomeness." And as you see by the list, it's overused.
There are less tiresome words. "Trick" (clever or otherwise) or "tip" can often take over, as in "Steve Jobs used this simple productivity trick…" or "5 tips to make it work." You could grapple with, deal with, cope, get by, overpower, overcome. You can boost your team's productivity, share secrets, use tools.
Can you suggest any alternates? Or do you like hack as a short way to convey your diabolical genius?
Image: Hacksaw by "think4photop" and FreeDigitalPhotos.net.