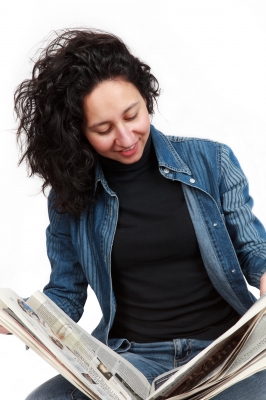 However "old school" you might think them, newsletters remain a powerful tool for keeping in touch with employees, clients, prospects and other important audiences.
Sure, call me biased. I love newsletters, both print and electronic. But I am not the only one, and here are some of the reasons why:
Read the January issue of Wordnerdery for even more reasons.
Do you think newsletters still have a place in 2015? Why or why not? Let me know in the comments below.
Wordnerdery is a quick read about words, effective/expressive writing, newsletters and more. Are you a subscriber yet? If so, thanks for reading! If not, you can sign up right now. In keeping with Canada's anti-spam laws, you can easily unsubscribe anytime.
Image: Woman reading by "graur razvan ionut" and FreeDigitalPhotos.net.
Save