Don't ask digital marketer Kathryn Lagden what number you should look at in Google analytics. When it comes to your website, it's all about what YOU want people to do.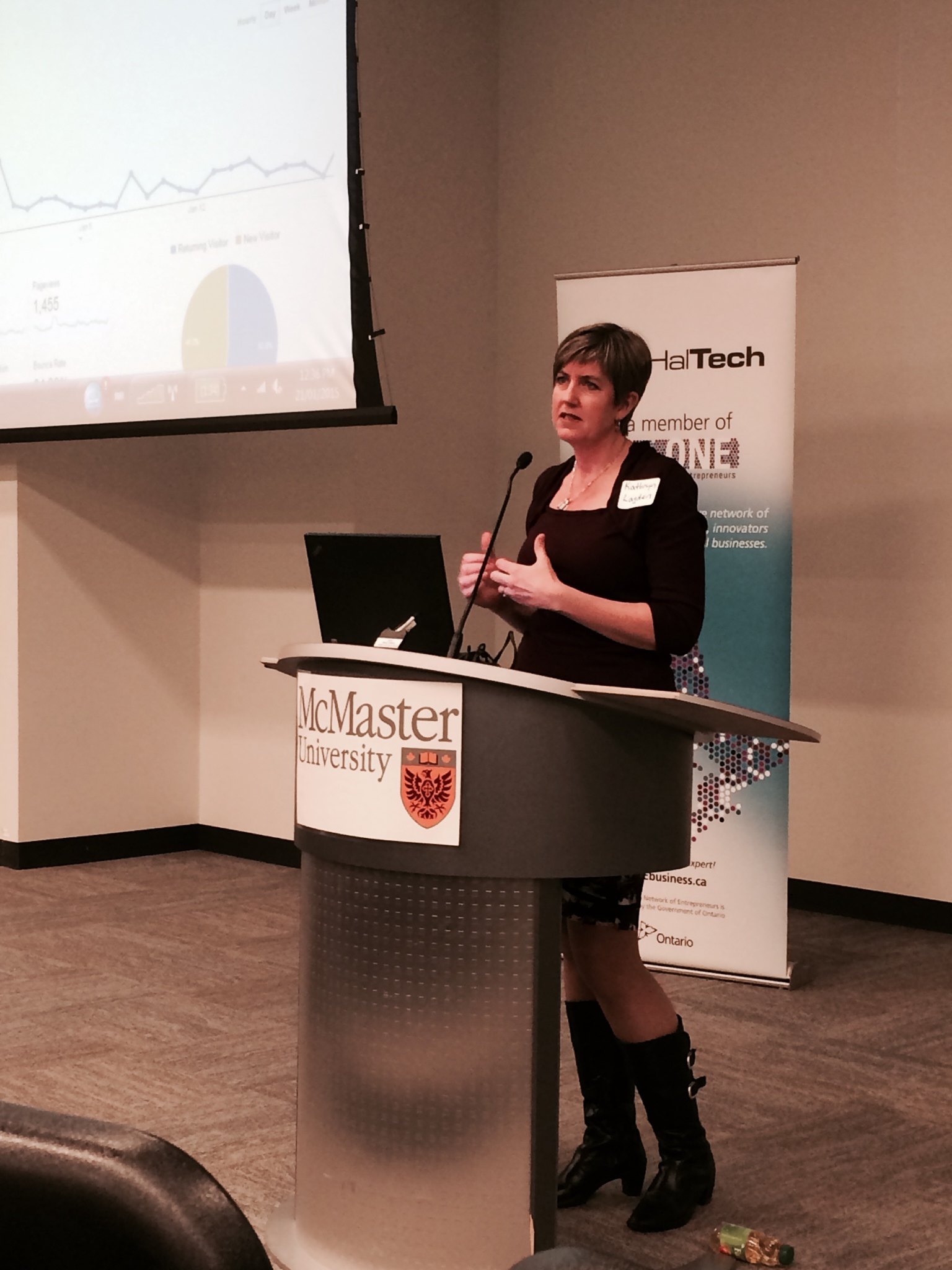 "Figure out your goal and then you can find out how to measure it," she told the audience at an event I attended in January, sponsored by Communicators Connection and HalTech.
Kathryn listed some common goals:
Newsletter signup
Certain number of pages viewed
Downloads of something (a white paper, case study, ebook)
Requests for something (more info, a meeting)
Registration for something (webinar, event)
Sales of something.
Get started with analytics by signing up at google.com/analytics. Once you've decided on your goal(s), Kathryn recommended getting help setting up custom reports so you avoid getting overwhelmed in too much detail. In addition to an overview, the report might cover:
Traffic sources: Check for referrals from another website, from search (organic), from social media. "None" means people who came directly and a few other scenarios where Google can't figure out the traffic source. Social Media Examiner has a post on how to use analytics to know where people are coming from.
Landing page: See what content you create that brings people in.
Sessions: The total number of times people visited the site.
Page views: The total number of pages people looked at.
Bounce rate: This measures the percentage of people who come to your website and leave immediately. It could mean visitors found exactly what they looked for and left, or it could mean the page was of no/little use – but generally a lower number is better. Hubspot talks about bounce rate.
Exit page: This is the page where people leave your site.
Once you have the information, what do you do with it?
Look to see if you get traffic from a source (say, Facebook or Pinterest) that suggests you should spend more time there.
Check to see if people who come from one source do what you want them to do (convert) as well as others.
Look at popular content and create more of it.
If the bounce rate is high, check other metrics that might indicate a problem. For instance, if rates are higher for visitors using mobile devices, you might need a more responsive site.
Do people consistently exit at the same pages? Check for issues, such as annoying popup ads or a page that doesn't read well on cellphones.
If you're still somewhat baffled by analytics (confession; I am!), here are some websites to check out:
Do you know the ins and outs of analytics? What other tips can you share? What goals do you set and why? Let me know in the comments.