It breaks my heart when I read that colon cancer is 90% preventable if detected early.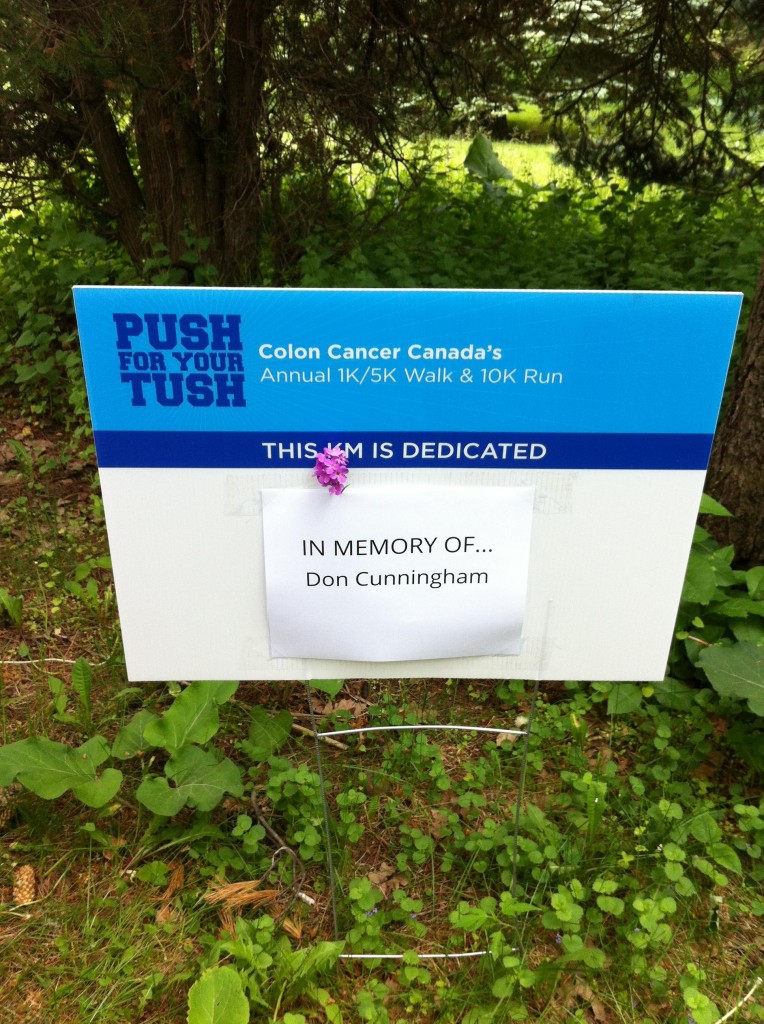 The fact that my brother didn't find his in time, sadly, puts him in an uncomfortably large crowd. According to Colon Cancer Canada, about 24,400 new cases were diagnosed in Canada in 2014, and more than 9,200 Canadians lost their lives. How is that possible?
We don't talk about our colons enough, it seems.
Amy Elmaleh, Executive Director and co-founder of Colon Cancer Canada, makes that point in Why Not Talk About Colon Cancer At The Dinner Table? Pointing out that dinner party guests feel free to share their most recent cleanse diet, but otherwise won't talk about colons, she says:
"…we need to stop dancing around a topic that makes us feel slightly uncomfortable and start having meaningful conversations that could potentially save lives. Forget what your mother told you about appropriate table talk because conversations about colon cancer and colonoscopies should be held at your dinner parties, family gatherings and anywhere in your life."
I can get behind (haha) talking more openly, although maybe not over dinner. (Drinks before, possibly?)
Talking about the topic is one of the reasons for Push For Your Tush. Last weekend, I took part in this 5K walk/run, held each year from June to September in 12 cities across Canada. With six events still to go, participants have raised more than $280,000, not quite half of their goal. My own supporters — thank you again! — contributed $2,270, which made me Burlington's number one fundraiser.
Where does the money go?
Colon Cancer Canada has funded fellowships and research chairs, financed hospital and screening equipment and works to increase awareness about the need for early screening. It provides education and support resources for colon cancer patients, their families and caregivers. In 2015, one of the initiatives was a patient journal, My Colon Cancer Companion, to help newly diagnosed patients navigate treatment, appointments, medication and the emotional upheaval of diagnosis.
Colon cancer touches so many people. Last week's event included a moving speech by hockey legend Darryl Sittler, who lost his wife Wendy to colon cancer a number of years ago. Another participant spoke from the heart about getting married in the fall without her father to walk her down the aisle.
Doctors suggest you get screened for colon cancer around age 50, earlier if there is any family history. But as with most cancers, age doesn't necessarily have anything to do with it. I recently spoke with a young woman who had been diagnosed at age 23.
So watch for warning signs, like blood in your stool and unexplained weight loss. Get screened, or talk to your doctor about when and how to do it. And let's get the conversation going.
Related reading:
My report on the 2015 Push For Your Tush
Read about my brother in Life is short; get screened