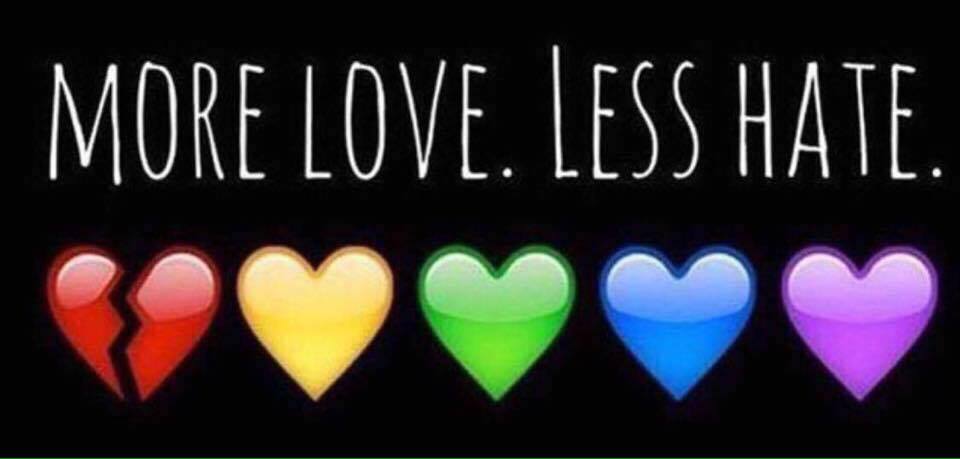 A mom out dancing with her son was one of the 49 people killed and 53 injured in the latest senseless shooting in the U.S.
That could have been me; maybe that could have been you, or your mother, daughter, sister, wife, aunt, friend. It's almost irrelevant that Brenda McCool's son is gay, except that the shooter deliberately chose to fire on people in a gay nightclub.
The Daily Beast posted a heartbreaking, touching tribute to the people killed at that nightclub. The piece tells the stories that put a face to the people who died. They are men and women who were a "ray of sunshine," someone who "lit up the room with his smile," "happy and a joy to be around," someone with "a big heart." In the best tradition of storytelling, the descriptions encourage you to feel empathy, to understand how they were loved, that they were people like you and me, to put yourself in their parents' shoes.
Society is changing, slowly. It is. I see hopeful signs that one day, it won't be an issue whether someone is gay or not. Gay marriage is legal in many places. Athletes and actors and other celebrities are coming out, basically to yawns.
Yet some people, some religions, some entire countries would hurt my son because he's gay.
Parents everywhere worry about their children, no matter what their age. As they become young adults, we worry if they'll get a good job or find the right partner. We worry about car and plane accidents or robberies. We fear for their safety and well-being in a lot of situations, but generally don't have to worry that the wrong person will see them holding hands or kissing, and decide to punish them.
No doubt Brenda McCool was afraid at least some of the time that someone would hurt her son. Little did she know she would be the one who would die at the hands of a homophobe, not her son.
Please, more love. Less hate.
Related:
Iconic buildings and monuments around the world lit up in rainbow colours (Toronto, too, but it's not included here)
Why there is a Coming Out Day, and why it matters
Save
Save
Save
Save
Save
Save
Save
Save